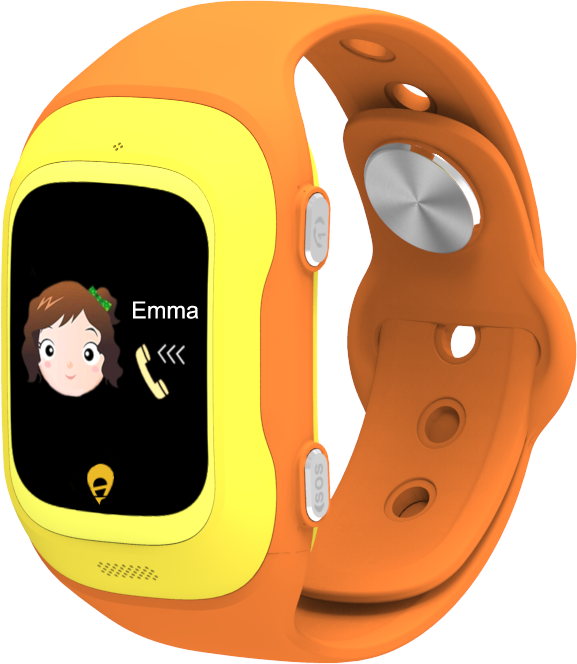 Wearable technology offers a wide array of choices. Keeping track of the options is a daunting task.  Here are some quick tips.
Does it work with your smart phone?  All Smart Watches for kids are tethered to the parent's smartphone, but you need to know not all watches work with every mobile network plan.  as
Does the watch come with a SIM Card installed?   All smartwatches that receive text, calls and data require a SIM Card.
Does the SIM card on your watch work with your mobile carrier?  Many smartwatch providers sell to customers without explaining whether their mobile carrier supports the watch in their local area.  Most smartwatches are sold without a SIM card  plan, leaving you, the customers, to tackle the issue.
How long does the battery last and can you reload with via USB?  Many smart watch customers (and their kids) complain about short battery life, often running out in mere hours. Make sure your batteries last for a full day or more.  This way you can reload the batteries every night while you sleep.
What are the important features on a watch for your kids and which do you really need?   Simple, reliable, trusted communication with your child is paramount. Many smartwatches sell a catalog of games — but your kids already have access to games on a tablet or computer at home. When they are on the way to school or outdoors playing, they shouldn't get distracted. Wouldn't it be better if they paid attention to their safe travel or playing with other kids?
Is your watch water-resistant or waterproof?   Most smartwatches like most watches are water-resistant, but not waterproof.   Make sure you buy a watch for your specific needs.
Can you communicate with the smartwatch?  Many smartwatches are only glamorized pedometers.  So carefully read about all the features when you choose a smartwatch.  There are only a few companies that actually want you to be able to communicate via the watch.  Apple Watches run from $1,299 for their top products all the way to $139 for their Walmart specials.  Naturally the features from each smartwatch vendor vary greatly.
Some are specifically designed to keep families together,  Vigilint Biosensors'  Hawkeye Smartwatches  inform parents, babysitters about the children in their charge.  Hawkeye Smartwatches link and work with every major U.S. mobile carrier: AT&T, Verizon, T-Mobile, Sprint, unlike most other kids smartwatches, that only work with one or two. This is due to the fact that Vigilint Biosensors offers Hawkeye smartwatches with SIM cards pre-installed and ready to use and  compatible with all major smartphone carriers for $10 per month.  Vigilint Biosensors customer service test it for you before it is shipped after you fill out the COPPA compliance form. Keeping kids safe is a top priority.
Vigilints' Hawkeye GPS keeps a close eye on where your kids are, and if there is an emergency, allows others you designated to text or speak with them directly.   Hawkeyes  run on the proprietary SIM cards and are fully functioning right out of the box, unlike many of the very inexpensive watches that need assembly and are not out-of-the-box ready found on Amazon and other retailers.  Many come without a SIM card or a service connection to the parents' smartphone. This is frustrating for parents who don't have the time to become watchmakers before their kids smartwatch works.  So check the fine print before you buy.
Buying a smartwatch for your kids may be a bit confusing and overwhelming. Choosing well is worth the time and effort. Just do a bit of homework and compare features.  When you want to keep a family together by sharing parenting and babysitting with up to 3 adults and a total of 8 connections, Hawkeye smartwatches are a great solution for your young child. They stay on their little wrists. Thus they are a great alternative to buying smartphones and plans for each your 3 to 6 year olds.  Phones are too big of a responsibility for  young children.  Put a Hawkeye on their wrist and relax.  Affordable, ready to use, and designed with the parent / child relationship in mind.