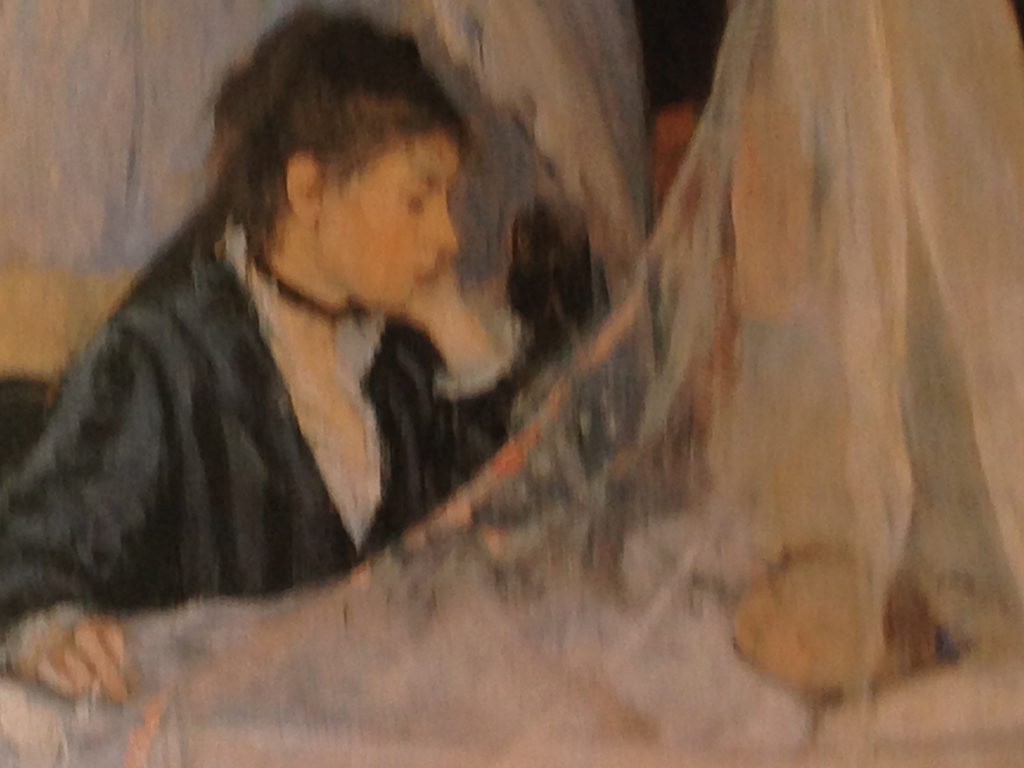 Berthe Morisot was one of three daughters of the Prefect of Bourges. Her grandfather was the influential Rococo painter Jean-Honoré Fragonard. Berthe Morisot was born January 14, 1841, in Bourges, France.Berthe and her sister Edna were given art lessons.
Berthe and Edma Morisot traveled to Paris to study and copy works by the Old Masters at the Louvre Museum in the late 1850s under Joseph Guichard. They also studied with landscape painter Jean-Baptiste Camille Corot to learn how to paint outdoor scenes. Berthe Morisot worked with Corot for several years. In 1864, Berthe Morisot exhibited for the first time in the highly esteemed Salon de Paris. Sponsored by the government, and judged by , the Salon was the official, annual exhibition of the Académie des beaux-arts in Paris.
Berthe Morisot and her friendship with Edouard Manet
You know she is great if Edouard Manet admired her painting. Berthe befriended Edouard Manet from 1868 and the two influenced each other's work.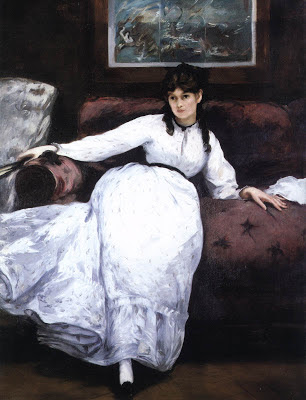 In the 1870s Berthe who had developed a friendship with Degas and Bazille, agreed to be in the first independent show of Impressionist paintings, which included works by Degas, Camille Pissarro, Pierre-Auguste Renoir, Claude Monet, and Alfred Sisley. Edouard Manet continued to display his works at the official Salon.
In 1874, she married Eugene Manet, Edouard's younger brother. Manet was the middle of the three sons of Adolphe Manet, an official at the French Ministry of Justice. He was born in Paris, 22 months after his more famous older brother Édouard in January 1832, and 16 months before his younger brother Gustave in March 1835. He was named after his mother Eugénie-Désirée (née Fournier).  Eugéne served in the French Army, and then studied law, but did not follow his father into a legal career. He travelled to Italy with Édouard in 1853 to study Old Master paintings in Florence, Venice, and Rome. Eugene painted as well but devoted most of his life in support of his more talented wife, Berthe.
She participated in the Impressionist exhibitions every year except 1877, when she was pregnant with her daughter.  She passed away on March 2, 1895 at the age of 54 from a case of pneumonia.