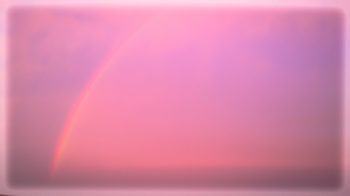 "Northern light and its transparency is very important for the soul and art." Kalervo Karlsson
Marmalade skies of Åland Archipelago
Kalervo Karlsson shares his amazingly artistic photographs. "Nice to share with anyone who wish to see
. "  He points out that you can see swans swimming if you look closely.
The artist and his beautiful wife Niina Karlsson of Fikorus.com fame, are on their yearly holiday to the northern lights where they restore their souls.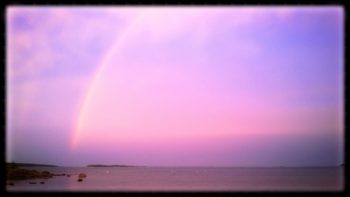 The Karlsson family summer in Byholmsviken, one of the few inhabited islands in Åland.  It is easy to see how rooted their artistic inspiration is in their natural habitat.
Åland is located in the Baltic Sea, at the southern end of the Gulf of Bothnia between mainland Finland and Sweden. The Åland archipelago consists of around 6 500 islands, but only more than 60 are inhabited. Åland has its own taxation system, its own postage stamps, its own flag and Swedish as its only official language. For travelers, the Åland islands offer activities from adventurous island-hopping to boating, fishing, golfing and lots more. It's easy to get from one island to another thanks to the many bridges and ferries, and Åland's roads are terrific for cycling holidays.
If you wish to experience the Viking Country you can plan and book your own trip by here.  Visit Finland