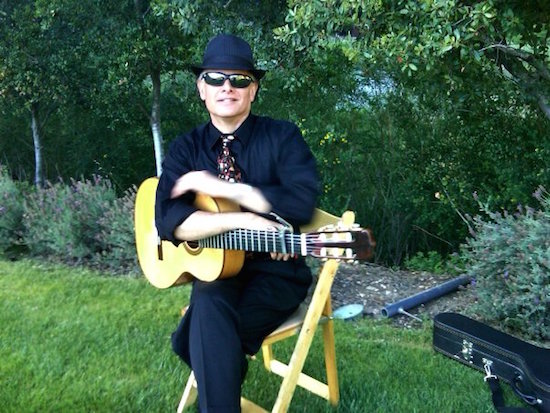 Hola, Mi Gente!
If there has ever been a time for us to collectively channel our inner Martin Luther King, that time is now.  Too many times now, listening to the radio while driving to or from a gig, I've heard heart-rending, breaking news of the latest violence inflicted in another American city.
One of the songs I've added to my repertoire of late, sadly, has been Stevie Wonder's "Love's In Need Of Love Today."   One of the lines goes: "Hate's goin' round breaking many hearts.  Stop it please before it's gone too far."
I've had some special moments performing these kinds of songs for receptive audiences at Wente Vineyard, The Vineand even Maria, Maria in Walnut Creek.  Some spoke to me with tears in their eyes on the breaks of how they were moved by the songs or appreciated what I wrote in these newsletters.  It seems we all want the madness to stop.  But the few with the demented will and the means to act perpetuate the violence. Better to remember Dr. King's words:
"We must learn to live together as brothers, or perish together as fools." March on Washington-1964
If you're looking for healing energy and a fun escape from the news, remember that my Trio debuts  this Saturdaynight, July 23 at a brand new Wine Bar, Pairings Cellars on Main Street in downtown Pleasanton, as part of theirGrand Opening month.  We'll have a ball playing in this intimate space with my great trio featuring the percussionist/vocalist from Prince, Estaire Godinez; the great bassist from Pete Escovedo, David Belove; and I'll be there on guitar, guitar synth and voice.  Details below.  Don't miss it!
There's still much more left in this second half of the calendar. Make your reservations and I'll  see you at the show!
Ciao,
Rolando