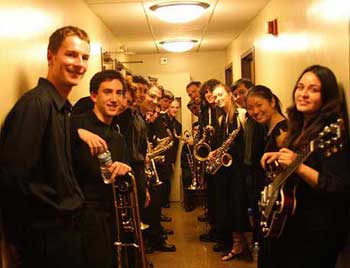 Introduction
The new UC Jazz Club has been founded by the University Jazz Students and its faculty. We invite donors and volunteers who have an avid interest in enjoying and supporting our growing program.
The UC Jazz Club will offer several unique sponsorship opportunities for the purpose of remodeling the UC Jazz studios.
Our current and growing resources in the studios include equipment, practice areas, a jazz library and recordings of live performances of the UC Jazz Ensemble's members.. 
Our goal is to uphold this Bay Area UC Jazz tradition which has enchanted the Bay Area and often the world since 1966.
Please contact Mr. Ted Moore, the department's director to learn about the program.Contact us NOW for our Ad Sponsorship Opportunities at https://ucjazz.berkeley.edu/