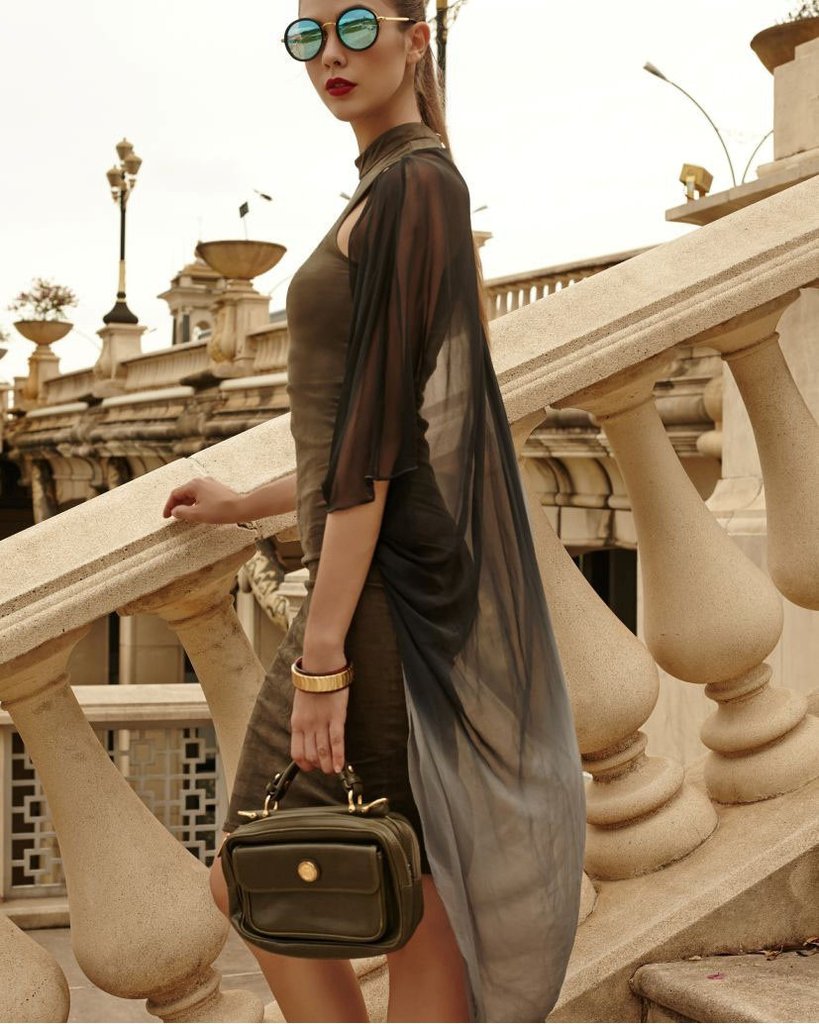 Laura Ashley is brilliantly marketed.  It reminds Baby Boomer ladies of the days, back when they were young, confident and beautiful, during the late 1980s.  It meets their current wish to tend to their wonderful gardens with stylish garden clothing, hats, and garden tools.  Lovely.
In 1925 baby Laura Ashley was born in Dowley, Wales.  She was an enterprising woman and started designing home furnishings. Later on in life, in the 1960s she also expanded her business into clothing.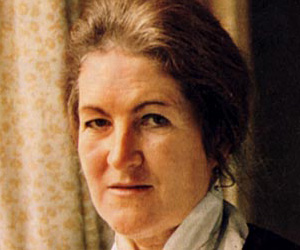 She was inspired by the Roman Holiday.  Audrey Hepburn looked so pretty and her clothes were feminine and romantic, unlike the psychedelic fashion that took over the UK at that time. Think the Mike Myers movie "Austin Powers: International Man of Mystery."
The fashion brand was a huge success and in the 1980s it expanded into the US.  After Laura Ashley's death in September 1985 the company had been taken public.
Today the company is owned by Malayan United Industries Berhad (MUI) which is listed on the Main Market of Bursa Malaysia Securities Berhad. The corporate philosophy of the Group  for over 50 years is guided by three key attributes – strength, efficiency and trustworthiness.   In their advertisements here in the US, in which older ladies are sold gardening tools and chic outfits by one of the top retailers in the US, Orchard Hardware Supplies, this sentiment certainly comes across.  But few people realize that the company merely sells to the US consumer, than transports the earnings to Malaysia, where undoubted lot of very young people are employed.
One of their important non-executive directors has been educated in the US. Tan Sri Dato' Paduka Dr. bin Ahmad attended Advanced Management Programme at Harvard Business School, Executive Development Program at Philippines Executive Academy and holds Bachelor of Arts (Honours) in History from University of Malaya, Master of Public Administration from University of Pittsburgh and PhD in Public Administration from University of Southern California, Los Angeles, USA.
The trading company, one of the most successful company's in Malaysia, is managed by Khoo Kay Peng.  In his personal life Mr. Khoo Kay Peng does not espouse the values he sells to the women in the US.  He is divorced from the former Ms. Malaysia Pauline Chai who now lives in the UK.  Their daughter Angeline Francis Khoo revealed in  2014  that domestic violence was the cause of their parents divorce.  Bravo to Ms. Pauline Chai for no longer putting up with maltreatment.  The UK courts awarded her $112 Million in their divorce settlement, clearly a very tiny fraction of the overall personal value their 40 years marriage has produced.  However, the price for freedom of maltreatment is worth it. It is always a very brave step to leave your abuser.
Khoo Kay Peng's daughter, also a Ms. Malaysia, met a young Caribbean Scientist at Oxford and in order to be permitted to marry him, she chose to be disowned by her imperialistic father. She was slated to run the Laura Ashley empire and had spent every University Holiday learning about the business. After the split with her father, she decided that she could not be stopped by his controlling behavior and she started "Rosie on Fire." Lovely fashion indeed.
Malaysia has joined the United Nations, which is disconcerting since their influence on the world seems to be quite horrible.  Here are some details of recent human rights offenses within Malaysia.
Now back to Orchard Hardware Supplies.   Orchard Hardware Supplies initially benefitted greatly from the real estate boom in Northern California.  Despite the fact that their loyal customers left the individual retail outlets with solid sales, the debt piled on by Sears turned out to be unbearable. Sears spun out the company as an empty shell and unloaded it to Lowe's after it had filed for Chapter 11 for $205 Million dollars.  More
Now Laura Ashley is brilliantly marketed.  It reminds Baby Boomer ladies of the days, back when they were young, confident and beautiful.  It meets their current wish to tend to their wonderful gardens with stylish garden clothing, hats, and garden tools.  Lovely.
It is marketed truly in line with the corporate manifesto of their Malaysian owners.  It is undoubtedly very profitable, which will please the owners of Lowe's primarily illustrious institutional investors.  76% of all shares are held by Vanguard Group, BlackRock, State Street, Wellington Management Group, and Price T. Rowe Associates, according to the Nasdaq.
Personally I genuinely believe that we influence the way the world works each and every day.  You can spend your hard earned money on lovely phantasies created by brilliant marketers.  Enjoyable and practical.  Or, you can buy from small business owners, thereby actually changing and improving women's lives.   www.fikuros.com is now available on Etsy.   Amazing Bespoke Accessories created one at a time by Niina Karlsson in Finland. Or the many fabulous designers well-known and brand new, available on www.dreslyn.com a company recently started by three millennials, a couple and the lady founder's brother and her husband's best friend.  They are genuinely lovely and very smart.  Or, you can check out up and coming designers on Nineteenth Amendment
Fortunately, since we live in a genuine democracy the choice is genuinely yours.  We each get to choose everyday where and with whom we will spend our money.
PS:  If you feel that you or someone you know may be abused, know that there are a lot of people who care.  You can get legal assistance.  You can get physical protection. There is a lot of help. Accepting help from good people is the first step out of domestic violence misery. Elderly who are abused by "care takers" also can get help through the same links.