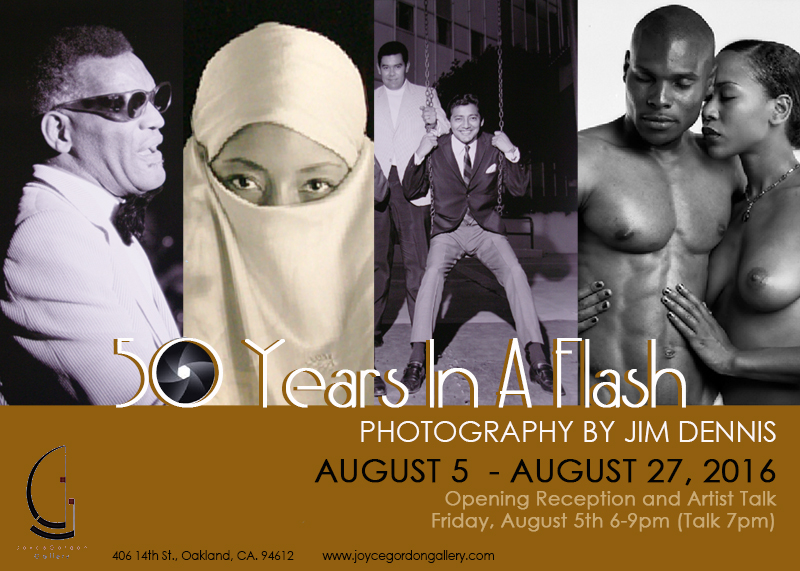 Jim Dennis delights international photography lovers for over 50 years.
Jim Dennis is a renowned Bay Area Photographer whose work has spanned over thirty years, with exhibits ?at a variety of artful venues across the nation including: ?Kodak Gallery , New York, New York?Museum of Science and Industry, Chicago, Illinois?The Oakland Museum, Oakland, California?Dennis, a native of San Francisco recognized at an early age that he was visually oriented and ?was excited to discover that he could capture on film, elements that provoked thought and stirred emotion.
As a young staff photographer with Eastman Kodak, Dennis photographed people and places across the world:?the Taj Mahal in India; life in Morocco; cultural portraits in Turkey. He also photographed the Indy 500 and Grand Prix Races, a cattle round-up in Wyoming and the Ringling Brothers Barnum and Bailey Circus. His personal extensive travels have provided him with opportunities to capture exciting photographic images in such places as Haiti, Mexico, the Caribbean, Hawaii, France, Italy, Britain, the Bahamas,Brazil, Costa Rica and the Ivory Coast.
Jim Dennis' technical skills in photography were honed at Eastman Kodak where he collaborated with engineers?developing state-of-the-art photographic equipment and products. He regularly attends professional development seminars and workshops to stay abreast of new developments in the photography world and has taught technical skills in photography to students at the Academy of Art College in San Francisco. Additionally, he studied with the famed San Francisco photographer Ruth Bernhard in developing his creative skills.
In addition to his personal clients, present corporate clients include: Pacific Bell, Pacific Gas and Electric, American Airlines, San Francisco Redevelopment Agency, East Bay AIDS Foundation, San Francisco Foundation, City and County of San Francisco, San Francisco Unified School District, City of Oakland, Oakland Unified School District, Walter Kaitz Foundation, World Savings Bank, KTVU-Channel 2, Highland Hospital and the Port of Oakland.
Eric Murphy
Gallery Curator,
Joyce Gordon Gallery
406 Fourteenth St.
Oakland, CA. 94612
eric@joycegordongallery.com or jmdennis@sbcglobal.net
Gallery Phone: 510.465.8928
www.joycegordongallery.com  and  www.jimdennisphotography.com