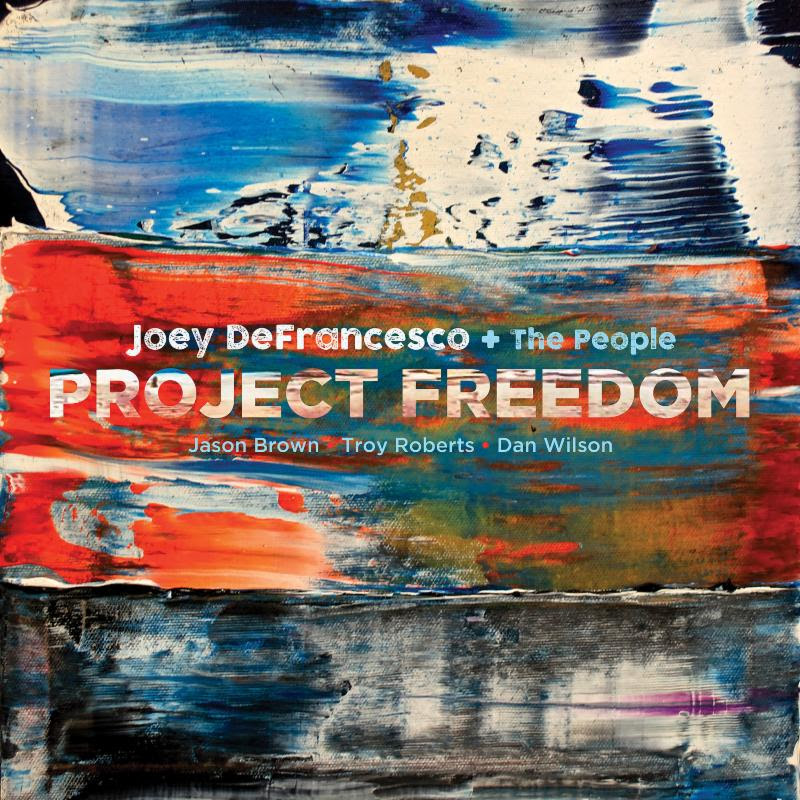 An homage to John Lennon opens Project Freedom with a gorgeous snippet of "Imagine" (Prelude) with a soaring tribute to J. Rosamond Johnson's uplifting composition, "Lift Every Voice and Sing" rounding out the purifying package.   DeFrancesco's new Project Freedom band, The People–a unit he's currently touring the world with–helps him to see and feel things in a radically different manner than the past.
There's in-the-pocket drummer Jason Brown who nearly got pigeonholed playing "straight Philly Joe Jones style; nothing wrong with that," until DeFrancesco helped set him free. There's guitarist Dan Wilson who has that "George Benson-Wes Montgomery-Grant Green thing down cold, and he comes out of the church, so that's part of his thing too."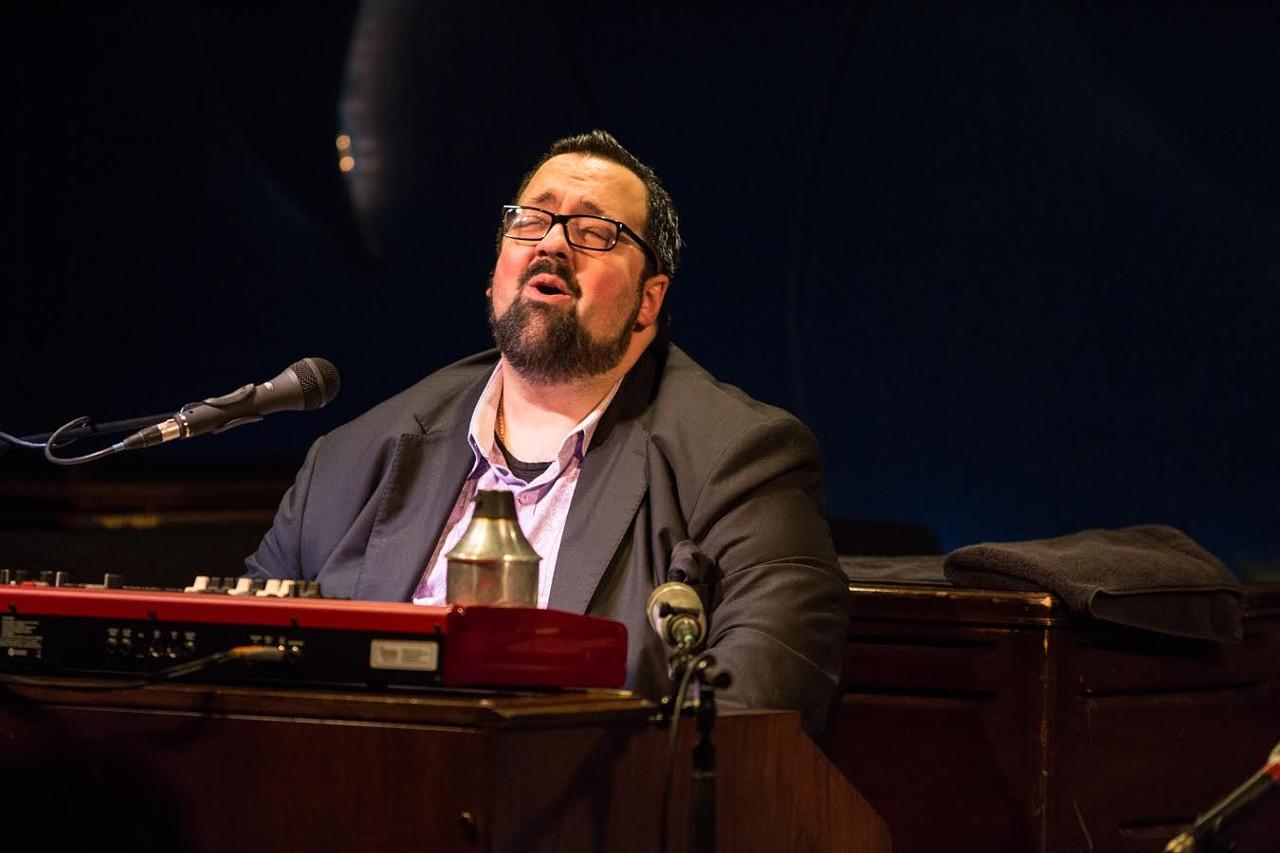 DeFrancesco wanted to add a good solid saxophonist to the band for some time, and he found one in Troy Roberts, the man behind the tenor and soprano saxophones on tunes such as the alluringly intuitive "Better Than Yesterday."
From self-penned titles such as "Karma" and "Peace Bridge," DeFrancesco is telling a story of love, humanity and positivity at a time of overwhelming negativity, to spread goodness when the news runs rampant with stories of brutality, violence and prejudice.
One song that's become a centerpiece within the ideology of Project Freedom is the quartet's lustrous cover of "Lift Every Voice and Sing," a song DeFrancesco began improvising as an encore for his 2003 appearance at the Detroit Jazz Festival. "The crowd was perfect, the weather was perfect, the song just came out of me and the next thing you know the crowd is swaying, men took their hats off and women began to cry. Me too. It was a truly sanctified experience where we all became one, transcending music and melody. I wanted to relive that story, that feeling, on Project Freedom."
Joey DeFrancesco,  is a modern-day avatar of the Hammond B3 organ and the Philadelphia history he shares with his principle instrument. Organ-based blues and jazz started in Philly and DeFrancesco is the first to tell you so.  His  bluesy, blustery sensibility is shared with the men in his family: saxophonist/grandfather Joseph DeFrancesco, and his father–organist "Papa" John DeFrancesco. Jazz lovers also dig DeFrancesco's second instrument, the trumpet, and the inspiration gleaned from his first big boss, Miles Davis–with whom DeFrancesco gigged when the organist was in his late teens.
DeFrancesco stopped by the City of Brotherly Love to receive a star on the Philadelphia Music Walk of Fame alongside local giants such as Coltrane, Dizzy and Nina Simone.
Being a frequent flyer with a globe-hopping world touring schedule has given DeFrancesco insight into differing–but not opposing–viewpoints that he longed to espouse through music. "I always thought that as touring musicians, we were spreading peace. No matter what happens in the world, we keep playing. In a lot of the so-called forbidden places too.
When we're there, through war and conflict, problems melt away through music. We're playing for these people, hanging out with them, and we all come together and we're grooving with each other because of the music. That is true freedom. Music is true freedom."
Joey DeFrancesco & The People · Project Freedom
Mack Avenue Records · Release Date: March 10, 2017