There is a new most likely Republican sheriff in town. A group of young Republicans who met during their work at Republican National Committee got together to create the Independent Journal Review, which is owned by https://imge.com/.
IMGE is a marketing company that provides: "Fresh concepts. Unparalleled execution." The company provides digital marketing campaigns to troubled companies as for instance Boing, burdened by the shut down of an entire division of planes, due to their lack of quality control. The Republican Governors Association who is suffering from the many problems they have had thanks to being paid off by the Russian Sponsored NRA. John James for Senator campaign who lost against Sen. Debbie Stabenow, D-Mich. The also market on behalf of "Winning for Women." A non-profit group that seems to be designed to sway the wives of Republican men to vote against their own interests and cruel policies like "Childen in Cages" camouflaged as security. Free Market concepts like eliminating Roe vs Wade, women's right over their own bodies.
When receiving a facebook post from IJR it was impressive how well edited the newsclip were. I was struck by the partisanship, strung together to cause malaise in potential American voters. The company owned and operated by highly committed Republicans offers IJR red and strangely IJR blue. When reviewing the clips from that point of view it becomes apparent that the blue and the red posts have the same goal. Increasing partisanship, creating uncertainty and strife.
This post is design to turn off African Americans and get them to dislike Biden. And, at the same time have regular Republicans feel terrible about "African Americans." Goal? Causing strife.
I look at life from both sides now, from here and there…
It would be great if it was genuinely bi-partisan content. Unfortunately it seems designed to increase the separation between different factions in the US – following the strategy of causing hate and deepening divides to serve the small hardcore, rightwing racist misogynists. The only group of people who are fond of the current POTUS.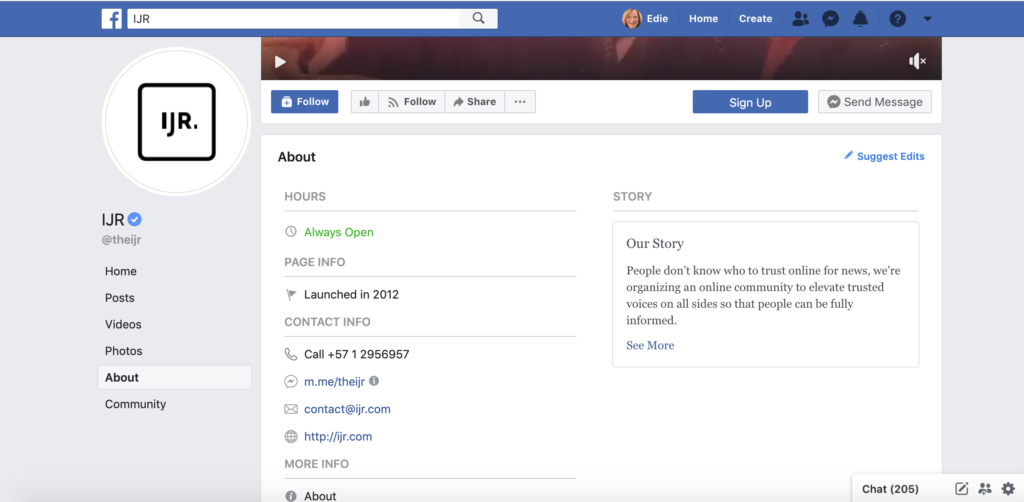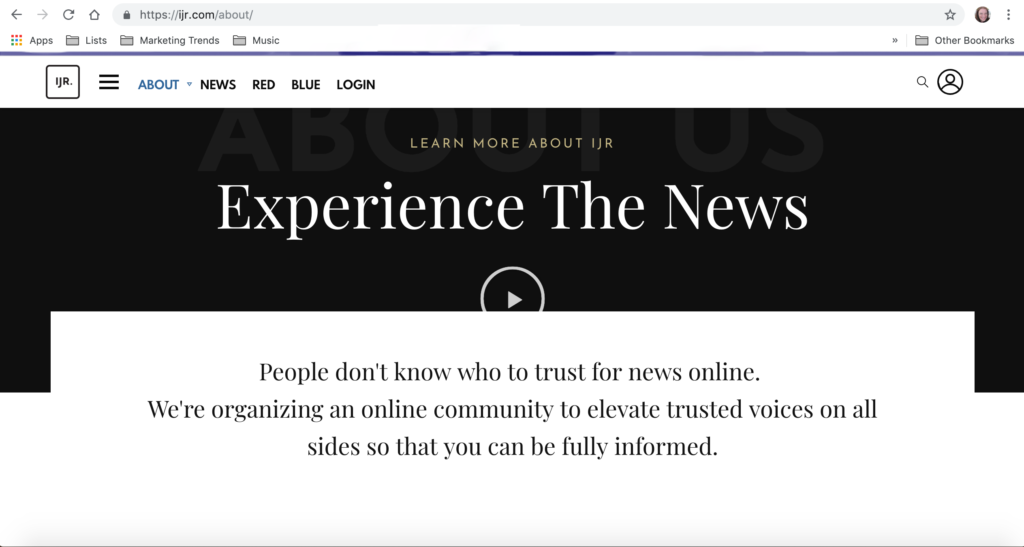 It is interesting that the company pretends to be pro democracy but uses the Russian style Kompromat techniques to influence people.