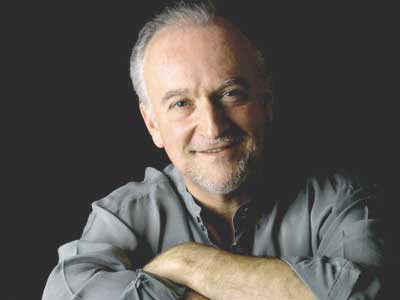 Ted Moore creates the UC Jazz Club to infuse his department with community spirit and to share his students' talent with the Bay Area Community!
Mr. Moore is head of the prestigious Jazz Department at UC Berkeley. Aside from his administrative duties he offers his skills as the Percussion Director of UC Jazz Ensembles Advanced Combo II, Improv Workshop.
A graduate of the Eastman School of Music, Ted Moore has toured the world with Paul Winter, Marian McPartland, Stan Getz, Joe Williams, Eric Gale, Jack Wilkins, Gene Bertonzini, Joey DeFrancesco, and many others. For several years, he lived in Rio de Janeiro, Brazil, performing timpani and percussion with the Brazilian Symphony Orchestra, as well as touring and recording with one of Brazil's leading saxophonists, Victor Assis Brasil. Mr. Moore has composed original scores for several films and television series, including the NOVA science series on PBS. Currently,
Since graduating from the Eastman School of Music, Ted has pursued a career which has taken him to many parts of the world with many different artists. He is leader and composer for his own Brazilian jazz group, Brasilia, which has released its first CD to national acclaim. On tour, Ted has performed throughout the US and Canada, as well as Japan, Spain, England and Holland.
He has played in Carnegie Hall, Lincoln Center, the Kennedy Center, the Cathedral of St. John in New York, Grace Cathedral in San Francisco and Suntory Hall in Tokyo.
Ted Moore in the News
Ted Moore's Brasilia and the Oregon Symphony. In February 2007, Director of UC Jazz, Ted Moore, once again performs his arrangements for small group and symphony orchestra, this time with the Oregon Symphony in Portland.
The concert features his group, Brasilia, including Phil Markowitz on piano and Romero Lubambo on guitar. This follows last season's appearances with the Rochester Philharmonic and the Vancouver Symphony.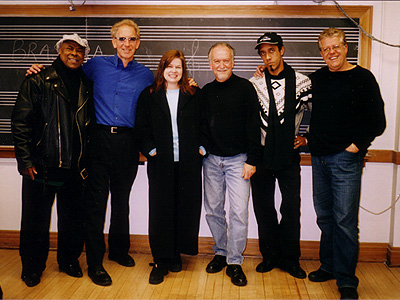 Brasilia
"[Ted] Moore's originals speak the bossa dialect more authentically than the compositions of perhaps any other non-Brazilian." — Mark Holston, JazzIz magazine
"[Ted] Moore's writing is true to bossa nova standards in its relentless melodicism and unexpected chord progressions. Driggs' vocals effortlessly find the balance between strength and femininity." Jazz Southwest magazine
"[Ted] Moore's originals speak the bossa dialect more authentically than the compositions of perhaps any other non-Brazilian." — Mark Holston, JazzIz magazine
"Pamela Driggs is one of the best new voices in jazz." — Herbie Mann
"One of the freshest and most exciting releases of the year celebrates the musical traditions of Brazil in thoroughly captivating style… Brasilia is definitely a band to watch." — JazzTimes magazine
"The affection the members of Brasilia have for the Brazilian genre is evident… some of the most sensitive and resourceful practitioners of the music to come along in years." — Mark Holston, JazzIz magazine
"This impressive band remains faithful to the highest standards of Brazilian music while delivering an ear-catching personality all their own — a difficult feat and one that merits much attention in an era of luke-warm Latin sounds." — Dave McElfresh, JazzNow magazine
"A cohesive program of exuberant rhythms and seductive melodies… that evolves with an uncommon blend of logic and emotion. Pamela's voice is a remarkable instrument, defining the bittersweet edge of the Brazilian style with deft perfection and a natural ease that's totally disarming." — Mark Holston, JazzIz magazine
"[Ted] Moore's writing is true to bossa nova standards in its relentless melodicism and unexpected chord progressions. Driggs' vocals effortlessly find the balance between strength and femininity." — Jazz Southwest magazine
"Singer [Pam] Driggs does remind the listener of some of the best chanteuses in the bossa nova movement." — Phoenix New Times