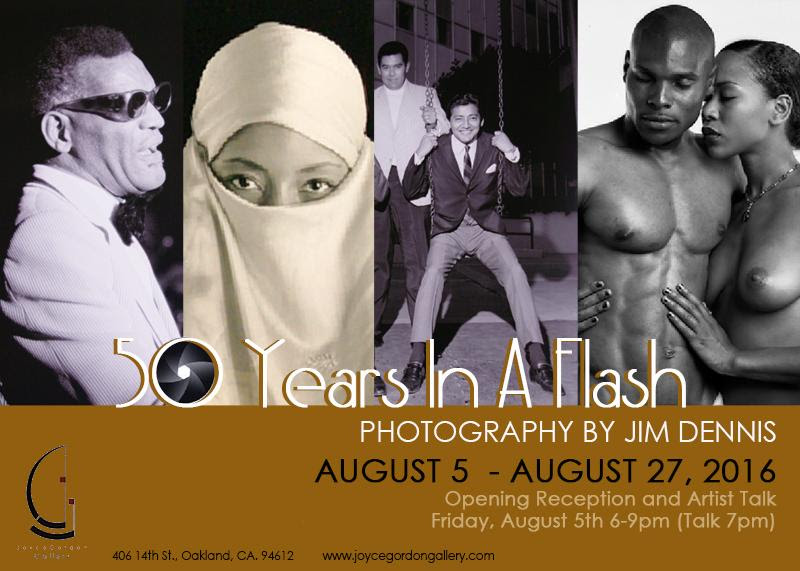 Join us this Friday, August 5th from 6-9pm for the Opening reception and Artist Talk of "50 Years In A Flash" by renowned Bay Area photographer, Jim Dennis.
50 Years In A Flash | Photography by Jim Dennis
 August 5 - August 27, 2016
 Opening Reception and Artist Talk: Friday, August 5th 6-9pm
Artist Talk by Jim Dennis starts at 7pm
This retrospective of photography includes portraits, nudes, music, flowers and landscapes by internationally renowned Bay Area photographer Jim Dennis.??"50 Years In a Flash" captures an array of moments throughout Jim Dennis' image making career. including photographs inspired by his early travels as the first African American photographer on assignment with Eastman Kodak in New York. Other works include portraits ranging from famed musicians such as Miles Davis, Duke Ellington, John Handy, Faye Carol; dignitaries include the Dali Lama, former S.F. Mayor Willie Brown to celebrated locals. His color and black and white nude portraits are perhaps his most recognized and praised work. Also featured in this exhibit is a KTOP documentary interview "A Glimpse Into Jim Dennis." Later in the month we celebrate Jim Dennis' day of birth with an hour exhibition tour in the gallery followed by an extended version of his jazz and music collection at Geoffrey's InnerCircle including live music and food. The exhibit culminates in a paid photo session where the public is invited to have their portraits taken in the gallery by Jim Dennis.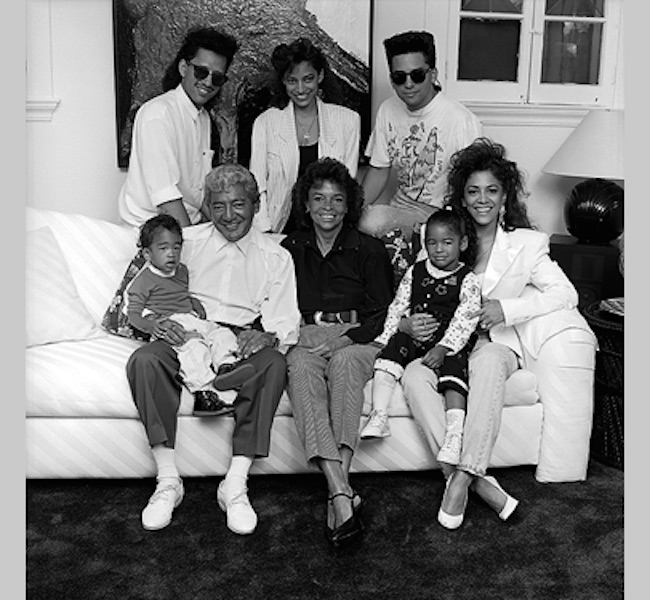 Jim Dennis' Birthday Celebration August 18th 6 – 11pm | Gallery Tour 6-7pm | Celebration at Geoffrey's InnerCircle (410 14th St, Oakland) 7-11pm featuring an extended music collection
Closing Reception: August 27th 1-4pm
Portrait Session w/ makeup artist | Contact gallery for details
Joyce Gordon Gallery presents "50 Years In A Flash,"
Joyce Gordon Gallery is a commercial fine art gallery located in the downtown district of Oakland California. It exhibits art that reflects the social and cultural diversity of the Bay Area and international artists. The aim of the gallery is to respect the creative pursuits of the individual and seeks to make such work accessible to a broad audience.

Joyce Gordon Gallery 
406 14th St
Oakland, California 94612
510-465-8928
www.joycegordongallery.com
Joyce Gordon Gallery
406 14th St. ?Oakland, California 94612
510-465-8928
www.joycegordongallery.com
www.facebook.com/TheJoyceGordonGallery/
Jim Dennis Photography Studio is located in Emeryville. To schedule a private tour please contact Jim Dennis at jmdennis@sbcglobal.net. Learn more at his website:  www.jimdennisphotography.com
For a past historic Artist Talk with Jim Dennis the SF Moma wrote: "San Francisco native Jim Dennis' skills were honed partly in the Jazz club called "The Both And" in North Beach shooting photos of legends such as Miles Davis and Wes Montgomery. He eventually became a staff photographer for Eastman Kodak. After a long career using the most cutting edge camera equipment he's amassed an accomplished body of work that includes portraits of well-known public figures, landscapes and nudes." full article