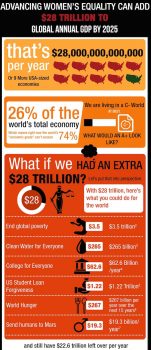 ---
Ray Arata, UN Women's HeForShe Champion For Change describes The Power of The Heart for Inclusionary Leaders as he shares his vision for gender equality and gender partnership within our personal and professional lives along with other closing statements at the inaugural Better Man Conference 2016 by Gender Leadership Group.
Sponsors include: PG & E, Hanson Bridgett, Genentech, Mankind Project, PwC, San Francisco Giants, and the 3% Conference.
Marketing partners include: Lean In, The Bay Area Council, The Representation Project, Anita Borg Institute, WiRL, Institute For Women's Leadership, Institute For Gender Partnership, Griggs Productions, Women In Technology International.
Learn more about Ray Arata.