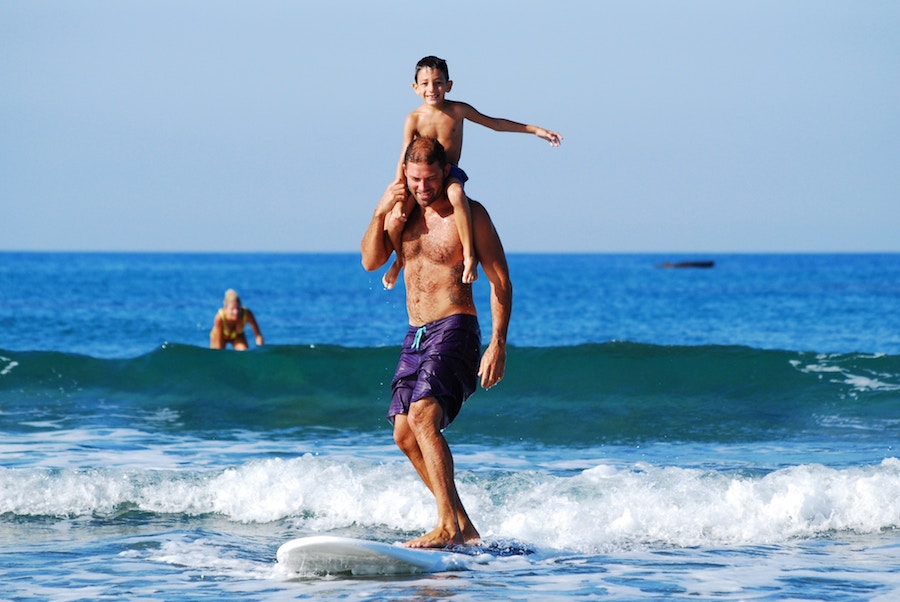 Basic trust that develops through interaction between parents and children is the foundation of a purposeful and content life.  Without trust life is not worth living.  When children are in a trusting environment they learn to relax, count on the people around them,  trust in themselves and trust in their ability to overcome obstacles.  For that reason it is important for kids to learn to trust in the people around them.  This is also the reason betrayal of basic trust, or interruption due to abandonment during early childhood while the essential first trust is build, is so very damaging to the psyche.
Father-daughter duo Dave and Claire Crosby
In our modern lives people are not  always available to children. There is  work, travel .  Experts know that being responsive to children's needs is the Nr. 1 important thing that can done for them.  Their psychological make-up and their outlook during the rest of their lives depends on their ability to know that when they reach their most trusted adults and that they we will be there when needed.  Erik Erikson and Jean Piaget to of the most formidable child psychologists teach that trust in self cannot happen without this basic trust. When kids are able to trust that their parents will respond to their every need they develop this "basic trust" or 'Urvertrauen" is formed. Without this basic trust a person will develop "basic mistrust."
The only way a parent can help a child find that basic positive outlook on life it to respond to their children  in  realtime.  Technology can have a positive or negative effect on our lives.  We can become distracted or we can use the technology the be there for our kids. The choice is ours.
Smartwatches are a solution that will allow us to stay in touch with those who are most important to us.  We can created phone trees of trusted adults and create a digital circle of love with Family Assistant Apps and Vigilints Kids Smartwatches are a potential for parents to stay connected, regardless of how busy life gets.