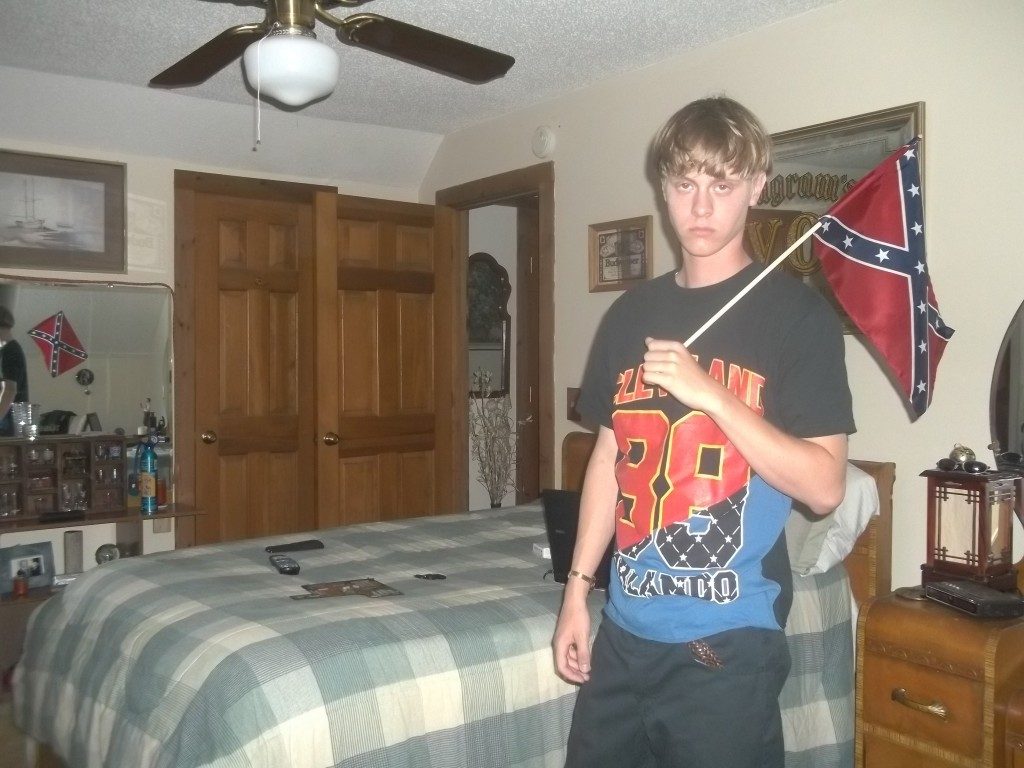 "Somebody had to do it," Roof said of the slayings. He added that "black people are killing white people everyday… What I did is so minuscule compared to what they do to white people every day."  He researched Charleston, scouted the Emanuel African Methodist Episcopal Church and then acted alone. Yes this time there is a guilty verdict by the jury of the avowed white supremacist, Dylann Roof, on his federal hate crimes on 33 charges of federal hate crimes resulting in death, obstruction of religion and firearms violations.
Meanwhile in North Carolina, Pat McCrory, a renowned right-wing GOP governor rolls back laws and passes laws that will prevent his democratic follower from ruling the state.  The Right Wing agenda is to wall in and to fortify their absolute power legally.  He and his fellow lawmakers, who control the General Assembly, introduced measures to end the governor's control over election board's requiring State Senate approval of any new governor's cabinet members and to strip his power to appoint University of North Carolina trustees.  This is right-wing agenda in action to ease their white supremacist agenda.  If you can't strip the people of their right to vote, we all know they tried.
A press release in November 2016 states:
"NCGOP leaders will discuss final Get Out The Vote efforts and encouraging Republican gains in final Early Voting numbers when compared to 2012. Republicans historically vote in far greater numbers on Election Day itself, these great strides in Early Voting when compared to 2012 show evidence of underestimated statewide ground game and deep volunteer base. Chairman Robin Hayes: "I am encouraged by the excitement and work ethic of our volunteers and the numbers don't lie—the Republican ground game is showing that motivated statewide volunteers and extensive ground game are better indicators of electoral success than the number of candidate-specific offices one has.
Despite this effort and one before to change local laws that the federal court deemed illegal, North Carolina GOP Gov. Pat McCrory, who signed the 2013 voter-ID law which a federal court rolled back this year for illegally suppressing African-American votes, claimed in November 2016 that massive voter fraud in his state swung the 2016 election against him, as McCrory's campaign continues to challenge Democrat Roy Cooper's thin lead two weeks after Election Day.
The example of voter suppression is right here.  Despite that it is perfectly legal to vote if you are temporarily absent.  If a piece of mail with an out-of-state address is not returned before the vote that vote does not qualify.  If there is another person with the same or similar name at an out-of-state address on Facebook, your vote no longer counts in North Carolina.  If you put your vote into the voting box, instead of giving it to a racist woman who deems you as rude, your vote no longer counts.  If there is a dead person of the same name in another county, your vote no longer counts. Check out this real document with these types of feeble attempts to change the voting results.
Now despite this arduous effort to control and influence the North Carolina voting results, the Democrat Roy Cooper won the election as governor.  Now the White Supremacist Offensive goes on the full on offensive.  The current General Assembly held an emergency meeting and stripped Governor Rye Copper of the powers to govern.  It affects and takes away his ability to govern the State Board of Elections, State Ethics Commission, State Board of Education and the regulation functions of the Secretary of State, and the choice to appoint the head of the Industrial Commission.  It is a well-known fact that the Koch Brothers aim to make North Carolina a model state of the private takeover of a government.
Rep. Nelson Dollar, a Republican from Cary, disputed the portrayal by opponents of the GOP strategy to cut the governor's authority as a "coup."  It is a coup and it is only the first of many in States that have a strong element of white supremacists.
We can learn a lot from North Carolina about how a Democracy can be demolished with a few strokes of the pen by white supremacist lawmakers.  Perhaps it is high time to read  For Whom the Bell Tolls again.