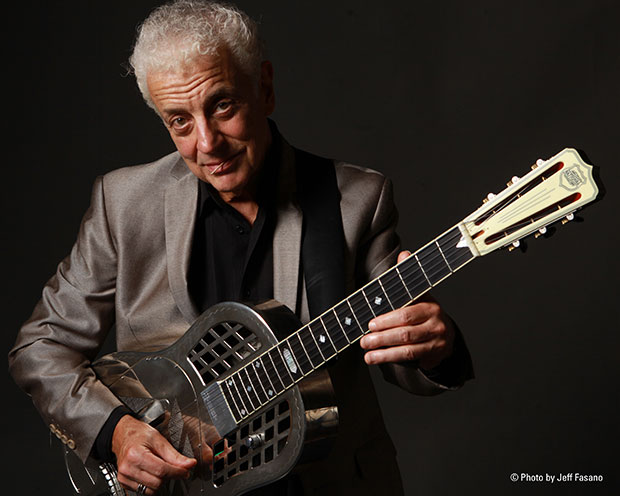 "Like all great blues men, MacLeod lives his music, and the songs are not just on the tips of his fingers and tongue, they are one with his being.                                           Blues Music Magazine
Doug MacLeod is celebrated all around the world. Heaven ,a Dutch pop magazine writes that Rock It Till The Cows Come Home was a nice song, inspired by Louis Jordan, whose music MacLeod already encountered early in his childhood. It reminded us a little of the also extremely catchy Rock Around The Clock by Bill Haley.
The very talented Eva Cassidy sang his song Nightbird so beautifully that he decided never to perform it live again, since any version compared to hers, would feel empty.  Fortunately for us and the audience at the concert in Eindhoven, Doug MacLeod changed his mind and performed Nightbird.
This should be great fun.  Doug is not only an amazing musicians he also is a true philosopher. 🙂
If you are vacationing in Portugal be sure to catch the show:
Doug MacLeod
Baixa de Banheira near Lisbon
Forum Cultural Jose Manuel Figueiredo
June 25, 2016 – 10:00 pm