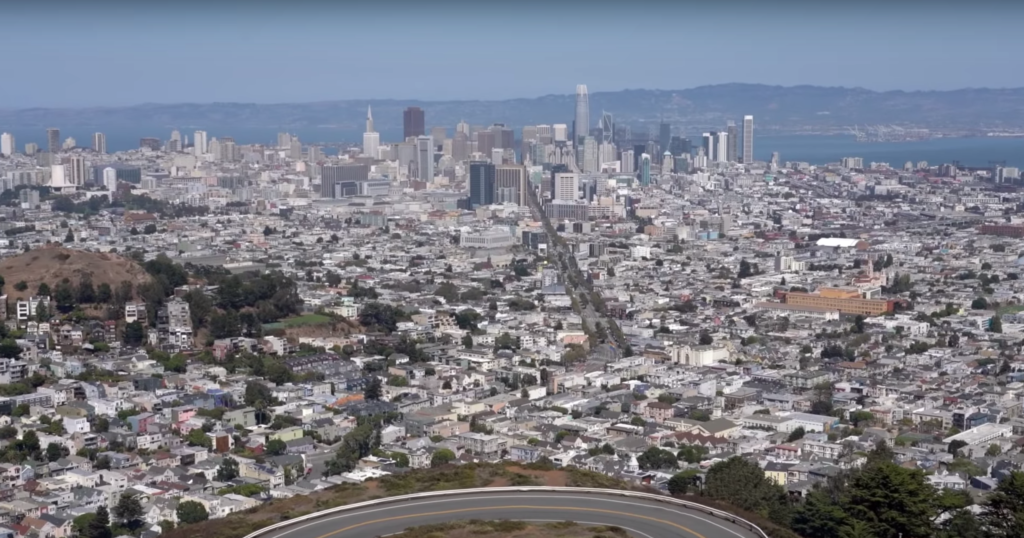 Since before the formation of this country by great men like Benjamin Franklin one of the best parts of living on this continent is that everyone has a chance to create the life they want to have. Benjamin Franklin is a great example of someone who grew up in a modest home, ventured out on his own to become a very wealthy world leader. Self-educated Abe Lincoln is another example of a young half orphan who made his own way in the world, reaching great achievements as a lawyer and US president. Andrew Carnegie was born into a Scottish weaver's family that shared a one room house with their neighbors. Yet, later in the US he became synonymous with the Gilded Age. John D. Rockefeller who as the son of a con man and a very religious mother started out as a bookkeeper built one of the greatest wealth an American family ever enjoyed. He is quoted as saying: "The growth of a large business is merely a survival of the fittest". Even though he was a very tough and sometimes ruthless competitor he ended up donating more than $500 million to various philanthropic causes. Back in his days this was quite a lot of money.
In recent history we have Steve Jobs, the son of a Syrian refugee, was adopted and started his career in the warehouse. Ray Kroc started as an ambulance driver at 15 years old and later started McDonald's corporation, considered one of the fastest growing companies. Sarah Breedlove, later known by one of her married names Madam C. J. Walker's parents and siblings were slaves, yet she became the first known African American female Millionaire. Andy Grove spent part of his childhood in a Nazi concentration camp and came to the US penniless when he had to flee Hungary from Soviet Oppression at age 20. Later he became associated with the success of Intel, a company he led to international success as its CEO. Arthur Rock's dad had a candy store and Arthur's education was possible thanks to the G.I. bill. Arthur Rock founded one of the first investment firms in Silicon Valley, called Davis & Rock. He is considered one of the founders of Silicon Valley. Eric Hippeau received a wonderful education in France and chose to come to the US to achieve his fame and fortune. He came to the US as an ad sales manager for IDG, before becoming publisher of PC Magazine, CEO of Ziff-Davis, Softbank, and now runs a very successful venture firm, Lerer Hippeau.
In the US if you work hard and smart you can succeed. Yes, it is quite clear that in most cases being well educated or rather being able to educate yourself and re-educate yourself is a prerequisite for success. And yes, it possible to reach amazing success in the United States, regardless of background and family ties.
Is it easier to achieve success when you have a loving and supportive family that can afford to pay for a great education and make wonderful introductions? Of course, it is. Is it harder for children who have to overcome the long-term physiological and psychological challenges of ACE (Adverse Childhood Experiences)? Yes, it is harder. However, it is possible. This is what is unique about the USA. Many businesses in the US are merit based, especially in California.
When communities, business leaders, and educational institutions come together to focus on helping kids become successful adults, entire cities and villages thrive. Providing education that provides students with the life-long ability to learn may be one of the top gifts we can give our local communities. Most thriving towns have benevolent leaders who care about all its inhabitants. Why not bring the leaders in your community together to facilitate a local plan to create a thriving and high-quality place to live and grow up in. Amazing success will be up to the individual, luck, hard work, lots of studying, and the willingness to put in the necessary effort. There are no shortcuts to wealth, short of inheriting it. And as every successful business leader knows making the first money is easier than to hold on to the money and growing the business. This takes management skills, knowledge, competitiveness and most importantly content and satisfied customers.
It is best if we remind ourselves and future generations that only because someone else inherited their wealth, doesn't make them the only ones who can thrive. With a strong desire to succeed, great networking skills, and the willingness to learn, the road to success is open to everyone in the USA. For self-made people there are no short cuts to success. It takes work and diligence, and the willingness to try over and over until the necessary skills are perfected.
In China during the Han Dynasty in the 6th century BC, when Confucius has a strong impact on culture the society was merit-based. Education became the key for social mobility back then in China. Europe opened its mind to become a merit-based society in the 17th Century and is still waffling about it. The US is the only country that was founded on the principles of being merit based. The West Coast naturally has embraced being merit-based since it was founded by people from all walks of life who were seeking fame and fortune in the 19th century during the gold rush era. Life in the Wild West required that towns people were there for each other and pool resources. This spirit of collaboration has survived in California. This is the reason why living is pleasant and easy. There is a "live and let live" attitude, and openness to new and different ways of looking at things, and the willingness to create teams, tribes, mutually beneficial groups, and everyone who is a good fit and is willing to contribute to the overall good is welcome.
Towns who are willing to support their neighbors' kids thrive more than towns who live in brutally hierarchical ways without caring about each other. Businesses that receive help from financiers are able to afford an educated workforce. These businesses thrive easier. Invest in educating all kids, invest in your towns future. The investment in lifting the overall level of education of a town pays off within 10 to 15 years. It cannot be accomplished within a quarter. However, if you don't invest in your city, you wil lend up with a ghost town suffering from unhappy, often drugged and depressed workforce who doesn't work effectively, nor purchase anything. Every town has a chance to adopt these logical and simple principles if leaders choose to come together for the benefit of the entire population. Check out Oakland, CA it is now safer than Kansas City!