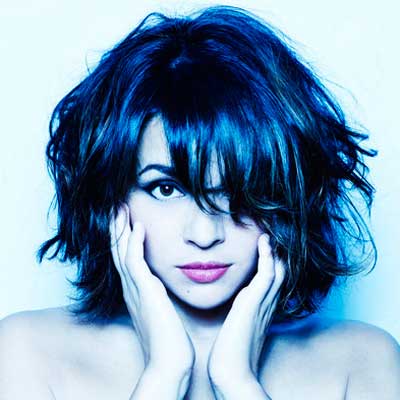 Norah Jones has announced the October 7 global release of Day Breaks (Blue Note Records), her stunning sixth solo album which is a kindred spirit to the singer's breakout debut Come Away With Me and finds the 9-time GRAMMY-winner returning to the piano and her roots. The album features jazz luminaries including her Blue Note label mates saxophonist Wayne Shorter, organist Dr. Lonnie Smith, and drummer Brian Blade on a 12-song set that presents 9 new originals alongside covers of songs by Horace Silver, Duke Ellington and Neil Young.
"This new album, Day Breaks, feels full circle because I'm going back to my early influences," says Norah. "After the first record, I drifted away from the piano a little bit. I still played it, but was more inspired to write on guitar. I really loved playing piano on this record."
Born March 30, 1979, in New York City, Norah Jones, the daughter of Ravi Shankar quietly grew up in Texas with her mother. While she always found the music of Billie Holiday and Bill Evans both intriguing and comforting, she didn't really explore jazz until attending Dallas' Booker T. Washington High School for the Performing and Visual Arts. During high school, Jones won the Down Beat Student Music Awards for Best Jazz Vocalist and Best Original Composition in 1996, and earned a second Best Jazz Vocalist award in 1997.
Learn more about Norah Jones at Blue Note.