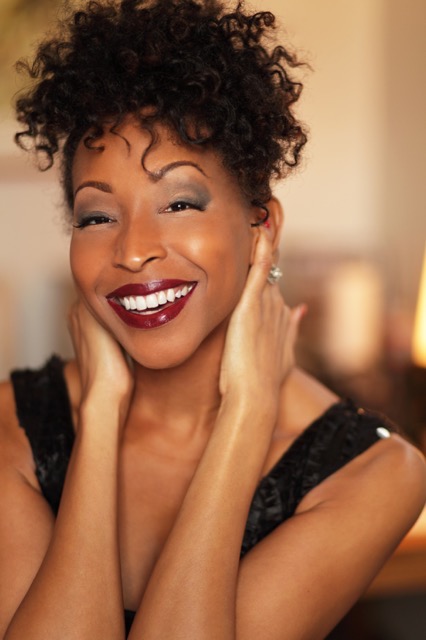 Recently we had the pleasure of a personal interview with N'Kenge, one of the most accomplished musical artists of this century.  Her accomplishments are too numerous to mention. First opera singer to win the Lena Horne Vocal Competition,  first opera singer to win the New York State talented teen, starred in the world tour of Man in the Mirror Tribute Show to Michael Jackson, starred on West End London in the production of the Genius of Ray Charles, was nominated for a Helen Hayes Award for outstanding lead actress in arena stage's production of 3 Mo Divas, she sang for Obama, Kofi Annan, Bill Clinton, did 140 shows in 2014 alone and received a proclamation from New York City Hall for her community work. Oh, she sings in 11 different languages.  So it is a genuine honor to have her give us a personal interview.  Enjoy!
What are your favorite upcoming projects?
I've started rehearsals this week for The Golden Apple musical which will be performed next month in the encore series at New York City Center. I'm excited to play the principal role of Mother Hare that doubles as Circe.
This summer will be filled with some exciting projects. In June, I will play the role of Tonya in a Showcase of the Broadway bound "54 The Musical."
I also join Maestro Steve Reineke and the Philadelphia Orchestra in the concert Sophisticated Ladies/Ella Fitzgerald at the Saratoga Performing Arts Center.
What were your favorite performances?
Probably a combination of making my debut as Musetta in Puccini's La Bohème at Virginia Opera and originating the role of Mary Wells in the Broadway's MOTOWN: The Musical.
How did you get started in the entertainment industry?
I started singing at 10 years old at my elementary school in the Bronx PS 95. I landed the role of Patty in Snoopy, the Musical, and I got the music bug. All I ever wanted to do from that time onward was to sing and to make people happy through my music. I got a scholarship to get my Bachelor's Degree at the Manhattan School of Music and a Master's Degree at the Juilliard School. I was immediately singing with New York City Opera, Virginia Opera, and Seattle Opera once I graduated. Then I got cast in a show called 3 Mo Divas about opera singers who can sing in  eight styles of music. That was the show that transitioned me into the Musical Theater and Pop World.
You have classical training, do you miss performing classical music or do you still work on it?
I still perform classical music with symphonies around the world and was the lead in a Wagner Opera during a vacation break from MOTOWN: The Musical, on Broadway. Probably the first and last time I would ever perform Wagner immediately after doing an eight show week of Motown music. Ha, ha.
When did you realize you wanted to become a singer / performer?
At 10 years old. My fifth grade teacher gave me a chance to perform on stage, and I've been addicted ever since. My mom was a huge supporter and was giving me every opportunity to perform – once she realized I had this gift.
Do you have advice for any young people who dream to become singers.
Turning dreams into reality comes with a recipe of hard work, perseverance and passion. Stay focused and develop a circle of people that will support you. Music is a hard career to break into, but if it's what you LOVE then every step of your journey is worth it.
N'Kenge is such an amazing woman, such an amazing artist, and a genuine role model for kids all around the world.  Learn more about her on her website:   www.nkengemusic.com
PERFORMANCE LINKS
FEVER- LIVE ON WEST END, LONDON in The Genius of Ray Charles

"DEFYING GRAVITY" AT IWF- Performed by N'Kenge
SKYFALL at the Legendary BIRDLAND JAZZ CLUB in NYC

Enjoy more shows on her very own Youtube Channel.