Children who are pregnant because they were molested and raped; young teenage mothers who are not equipped to raise a child – since clearly they are too young to take responsibility for themselves; impoverished mothers who have a hard time raising the kids they already have; they all no longer have a right to fact-based information.
The conservative leaning Supreme Court ruled that withholding information about options available to people who really may benefit from an array of information will now be misled, misinformed – legally.  There are a lot of women who are not equipped to be a parent they need options with help, not judgment and misinformation.   www.kidscount.org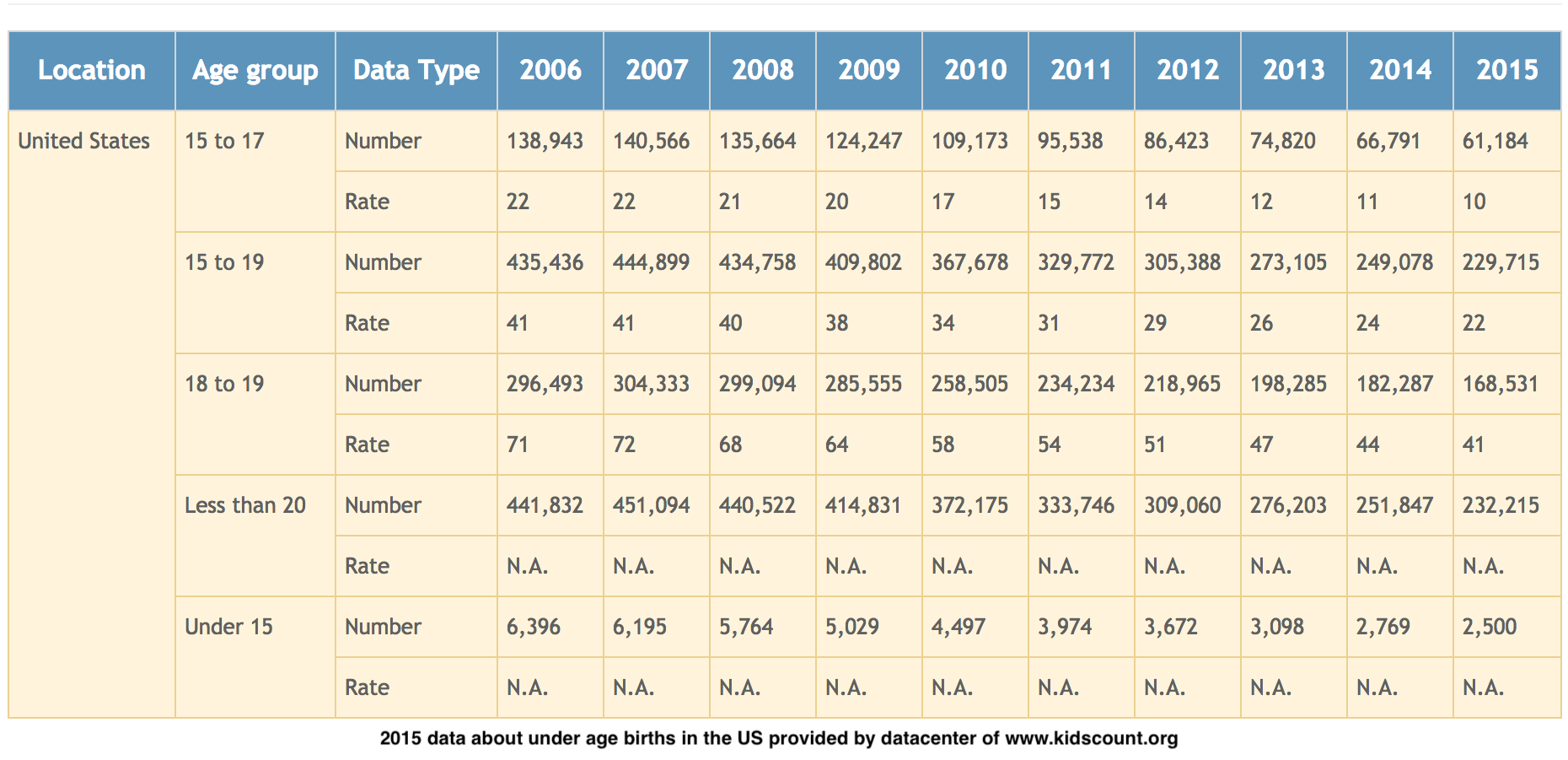 The youngest person on record giving birth after being raped was Linda Medina who gave birth at six years and five months. It is not unusual for 11 to 12 year old girls to ovulate.  If they are raped or their sexual explorations end up in pregnancy they are faced with a very challenging life.
Now in 2018 the Supreme Court decided that religious extremists have the right to mislead and misinform and lie to women who really need information more than anyone else.  If they were informed they would not be in the plight they find themselves in.  They would not seek help from religious extremists who want to impose their apocalyptic views onto any miserable person that falls into their clutches.
Already without this debacle 1 in 4 women will go on a welfare benefit program within 3 years of their child being born.  Who will care for unwanted children who are a result of misinformation?  It is clear the Supreme Court doesn't care nor is that in their job description.  Religious extremists want to abolish insurance, privatize welfare and they want to  mislead people who are ill equipped to be parents to have children.  60% of unwed mothers live in poverty.
14 Million children in the US go hungry every night.  There is no care for that clearly.  The religious extremists voted for a philandering president who had sex with porn stars.  Michael Cohen handled his behavioral issues of the president and  those of his  friends.   Mistresses were paid hush money and to have abortions.
The religious extremists clearly don't have any consistent value system.  They want to control and impose their will on the victims who need help more than anyone. No one is more vulnerable than a pregnant girl or women  recovering from rape or sexual molestation, or even just a mistake.
The president is  friends, with Jeffrey Epstein, a convicted child molester who was convicted for soliciting underage girls for prostitution. Religious extremists voted in a friend of a convicted child molester and human trafficker.  They  mislead people just as their chosen leader enjoys to do. Important information about options are withheld.  The centers lie to and mislead victims.  It's official:
The use of the freedom of speech laws is now used to protect liars. This is yet another low for the US.  This is a country of laws, and now:
Misinformation is now officially legal in the US. 
National Institute of Family and Life Advocates v. Becerra, No. 16-1140 has been decided. The conservative Supreme Court voted for misinformation and is against California's State Rights to handle their own affairs.