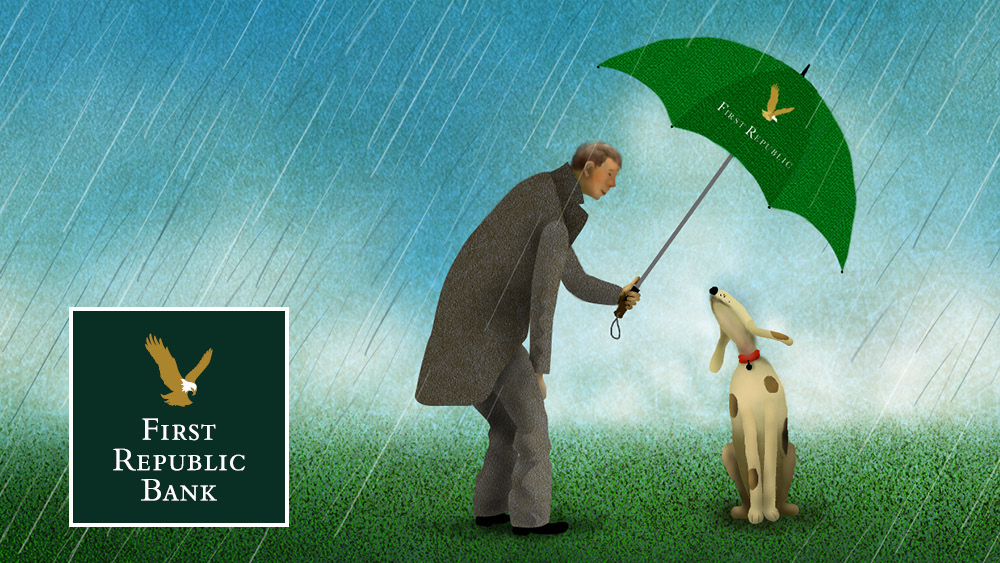 First Republic Bank (NYSE:FRC), today announced it has acquired Gradifi Inc., a Boston-based student loan repayment technology platform to assist the nation's 44 million student loan borrowers.
Gradifi pioneered the SLP PlanTM (Student Loan Paydown), a technology and service platform used by employers to make direct contributions to employees' student loans, reducing their overall repayment time and lowering the total cost of the loan. This employee benefit is becoming increasingly popular among employers to help attract and retain key talent, particularly Millennials who are now the largest generation in the workforce and are uniquely burdened by student debt. Gradifi operates a very user-friendly and secure online platform to handle such benefit programs.
Gradifi serves many employer clients from small businesses to PricewaterhouseCoopers, Natixis Global Asset Management, and Penguin Random House.
"We completely support Gradifi's mission in assisting with the country's student loan challenge," said Jim Herbert, Chairman and CEO of First Republic Bank.  "They have become a market leader with their outstanding team, innovative repayment programs, and state-of-the-art technology.  As education costs and student loan debt continue to rise, offering a student loan repayment benefit for employees is increasingly valuable. Companies are realizing the power of a student loan repayment assistance benefit for both recruiting and retaining employees. As such, Gradifi has a terrific opportunity to assist companies and their employees."
First Republic is committed to helping individuals and families manage student debt through both innovative refinance and repayment solutions. Earlier this year, First Republic implemented a student loan repayment assistance benefit for its employees, utilizing the Gradifi platform. The response has been overwhelmingly positive from employees, and First Republic has since increased the value of the benefit even further.
"First Republic is the perfect partner to help Gradifi meet the growing demand for our student loan repayment solutions," said Gradifi Founder and CEO Tim DeMello.  "In addition to its commitment to help manage student debt, First Republic's focus on extraordinary client service aligns with our approach.  With client satisfaction ratings that are on par with the world's most respected brands, First Republic has the commitment to service and entrepreneurial culture, plus the financial resources, to power our growth strategy."
Gradifi, a wholly-owned subsidiary of First Republic Bank, will continue to operate under the Gradifi brand.  Founder Tim DeMello will remain the company's Chief Executive Officer, with extended employment contracts in place for him and several other senior management members.  As part of this acquisition, Gradifi will remain headquartered in Boston and have employees based in New York, Los Angeles, Palo Alto and San Francisco.
The transaction was funded by First Republic Bank with cash on hand.  Impact to earnings or capital is currently not material, and further terms of the transaction have not been disclosed.  Greenhill & Co. served as financial advisor to First Republic on the transaction.
First Republic Honored for Addressing Income Inequality
"NAAC is pleased to honor First Republic and Rosana Han for thinking outside the box in addressing income and wealth inequality," said NAAC Executive Director Faith Bautista. "First Republic cares for the underserved community. Working in partnership with the NAAC and National Diversity Coalition, First Republic has helped expand home ownership in areas where no bank will make loans.  First Republic has also been instrumental in supporting micro businesses and nonprofits, such as NAAC."
First Republic is different than most banks
The business model at First Republic is distinctly different from most other companies. While they certainly want to grow and make a profit, they also realize that the best way to do that is through hard work and exceptional client service. Because of this operating philosophy, they are driven by a core set of values that define what they must do every day to best serve th clients.