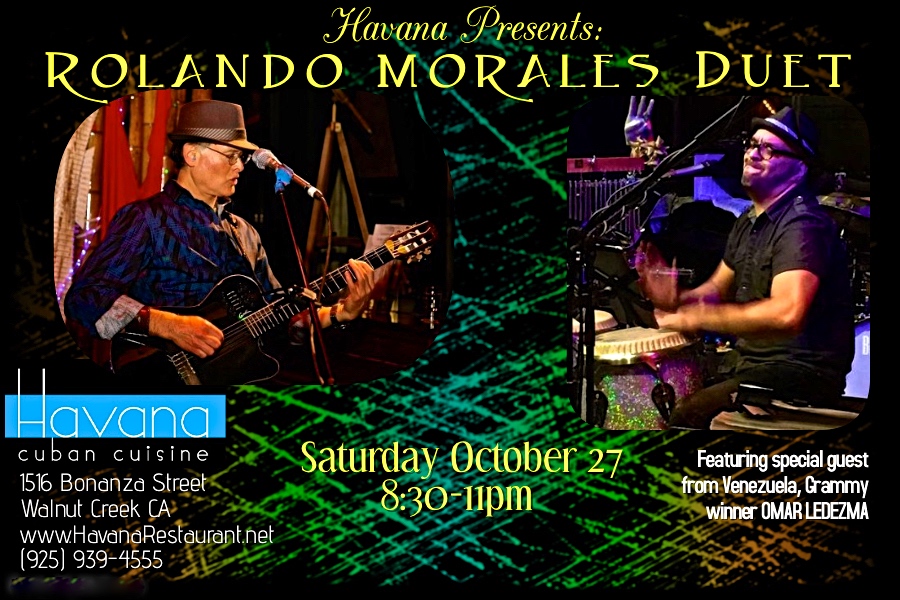 Rolando Morales will be accompanied by Grammy Award winning, Omar Ledezma at Havana on October 27, 2018.
Rolando Morales will also entertain guests at Maria Maria onFriday Oct 26, Maria, Maria Cantina, 1470 North Broadway, Walnut Creek, approx 6-9pm.
Tuesday Oct 30, Maria, Maria Cantina, 710 Camino Ramon Road, Danville CA, approx 6-9pm.
Rolando finally does a Taco Tuesday at Carlos Santana's Danville restaurant. Enjoy Rolando on solo guitar and voice with his diverse repertoire performing on the patio by the fire pits. (925) 820-2366, www.mariamariarestaurants.com.