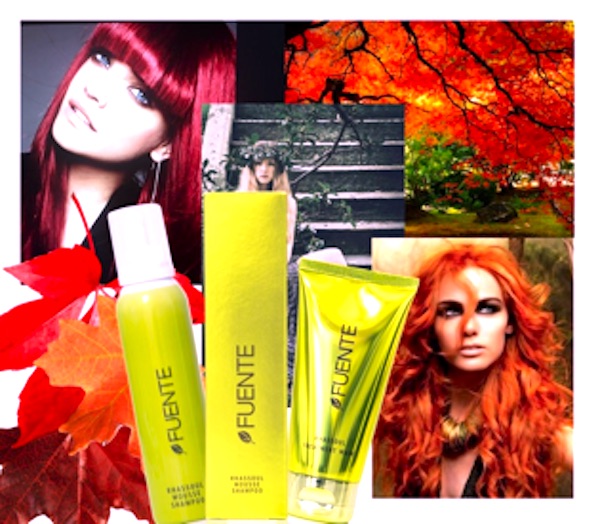 Moroccan' Rhassoul Mouse Shampoo with quinoa protein, magnetized lava minerals stop hairloss and promotes new hair growth.  Luxury has reached a new level, naturally. 
All FUENTE products are free of parabenes and are not tested on animals. Colors without ammonia, permanent waves without ammonia, shampoos without special sulphates and others.
The lava-based clay consists mainly of minerals with a high content of silicon dioxide, magnesium, potassium, iron, calcium which are magnetized to create a natural hair care product that enchants international hair stylists and especially their customers.  When using Rhassoul Mousse Shampoo and the Mask Treatment hair begins to shine without becoming heavy like they do with oil treatments.
At the Laguna de Fuente de Piedra in Andalusia, one of the most beautiful and pristine landscapes in Spain, today's Managing Director and company owner Paul Warmerdam found the first inspiration for a groundbreaking concept of create all natural products originally used all around the world.  He discovered Rhassoul which as been used for hundreds of years in Marocco famous for the long shiny smooth hair of their beautiful Maroccan women. 
Paul Warmerdam, Fuente's owner, explains the secret: "It can be compared with the adhesion of crystallized sugar and powdered sugar to the skin. If you hold your finger in crystal sugar, the crystals will almost all fall off again. The larger particles are first sliced by a device and then split. As soon as they are less than 1 mm, they are too small for the usual method and can not be reduced any further. Fuente allows the particles to be reduced to one hundredths or even one thousandths of a millimeter."
To purchase the product contact:
HGA Vertriebs GmbH
Jürgen Bleul, CEO
Klostergut Besselich, D-56182 Urbar
Telephone: +49 (0)261 – 988 235-0,
Fax: +49 (0)261 – 988 235 29
Mail: info@hga-cosmetics.com
Web: www.hga-cosmetics.com
To obtain high gloss photography for an article in print or more information your media contact is Ms. Gaby Günther (Guenther) at info@presseprojekte.de  www.presseprojekte.de