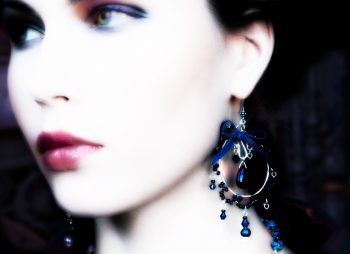 Niina Karlsson's jewelry designs delight women the world over.
A Brief History of FIKORUS
Fikorus was established in February 2010 by a couture designers Niina Karlsson and her husband Kalervo Karlsson.The name is a combination of FI like Finland and KORU which means Jewelry in finnish and then Ikaros, the white horse who flew too close to the sun.
Fikorus is all about hand made luxury fashion accessories. All Fikorus items are designed and hand made in our studio in Helsinki, Finland. Every piece is meticulously made of high quality materials. Fikorus Jewelry and accessories are elegant, feminine, sophisticated and distinctive – bold and poetic at the same time.
Find out about more of her amazingly gorgeous designs by visiting:  www.fikorus.com