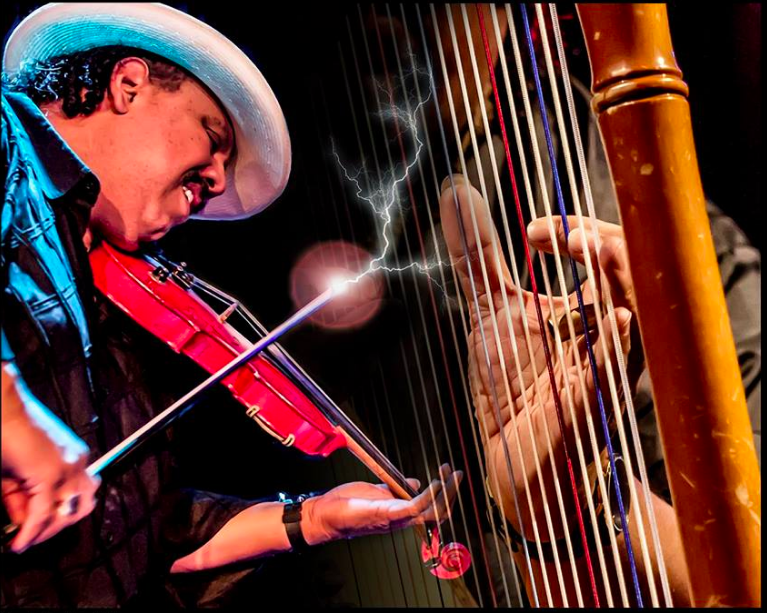 Yoshi's features CARLOS REYES SUN APRIL 30, 2023 World renowned harpist & violinist. DOORS: 6:30 PM   SHOW: 7:00 PM
Oakland, CA, April 12, 2023. Enjoy this show at Yoshi's, one of the best music clubs in the Bay Area. Carlos Reyes bridges traditional musical genres and mesmerizes audiences with unique fusions of Blues, Rock, Jazz, Latin, and Classical styles. Carlos Reyes features Tony Lindsay, beloved by audiences around the world. The lineup for the show at Yoshi's also includes the fantastic keyboardist-vocalist Janice Maxie-Reid and Tal Morris on guitar.
Carlos Reyes has performed for popes and presidents with his mix of popular music. He was a child protege. At age ten, he debuted on harp with the Oakland Symphony and debuted on violin with the Oakland Youth Symphony at age fourteen.s
In addition to his profound mastery of harp and violin, Carlos also plays guitar, bass, mandolin, and keyboards. He is a well-respected producer, composer, and engineer and has been at the forefront of introducing the Electric Harp. He has consistently broken technical and musical boundaries and pioneered techniques that have expanded musical possibilities for musicians and audiences. Standing ovations are the norm, not the exception — when Carlos and his aptly named band "The Electrick Symphony" performs.
Make your reservation since this show sells out quickly. https://yoshis.com/events/buy-tickets/carlos-reyes-9/detail tickets range from $30 to $69 per person. Parking is available nearby.