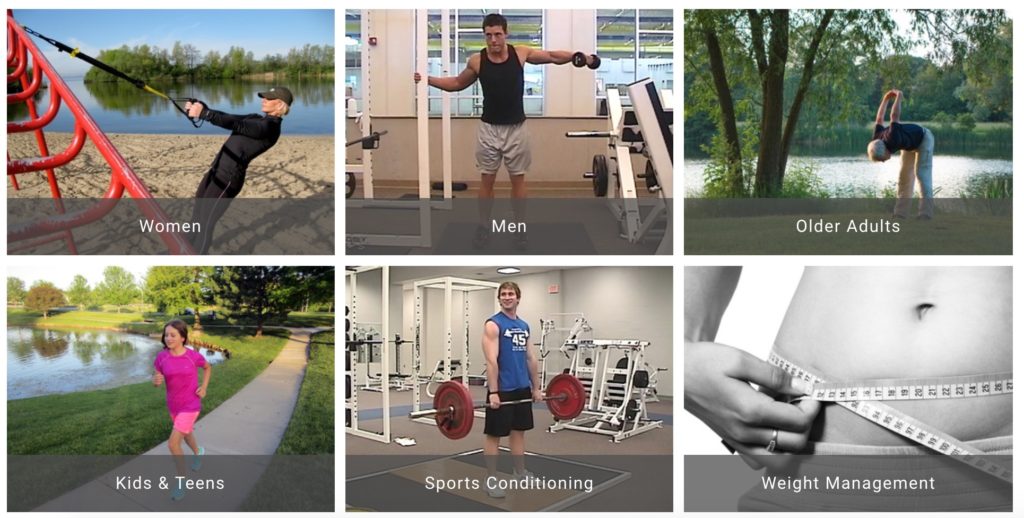 The gift of virtual and online coaching by Mr. Kansas himself, now known as Mr. Ten Reps.
As the holiday approach instead of staring in the mirror wondering how to keep off the 6 pounds we usually gain, consider this.  Train and consult with Coach Griffing who is known as the most qualified fitness expert in the Bay Area. He now offers his training over skype or facebook messenger phone to you no matter where you live. Or, if you live in the East Bay (Walnut Creek) you can visit the gyms in which his offers his training in person.
He prescribes the most effective program for specific goals and current level of fitness. James avoids gimmicky workouts or unnecessarily painful and ineffective exercises.  He creates a custom program of proven exercises designed to specific training goals.  As we progress he redesigns the program to meet new needs based on the new capabilities. Everything is scaled to the level of conditioning and evolved at the rate of progress achieved. James is well known for his compassion and supportive attitude.
Choose a personal coach who is highly qualified
Griffing earned both a bachelors degree in Exercise Science and a Masters degree in Kinesiology from Kansas State University. At Kansas State University, he instructed 'Practicum In Fitness Settings' (KIN520) for 3.5 years (7 semesters); training, and supervising Exercise Science Students in both community and corporate fitness settings.
Griffing is also the author and founder of ExRx.net, a free web resource for exercise professionals and fitness enthusiasts since 1999. Many professional organizations have endorsed ExRx.net including leading certifying organization, medical groups, and universities. Wyle Laboratories consulted with Griffing when they were contracted to upgrade the NASA Astronaut Fitness Manual. His resources have also been used by NYPD, US Dept. of Defense, and The Army Physical Fitness Research Institute and many ladies and men here in the Bay Area.
Why not check out www.tenreps.com and give a subscription of consulting session to yourself or to someone you love.