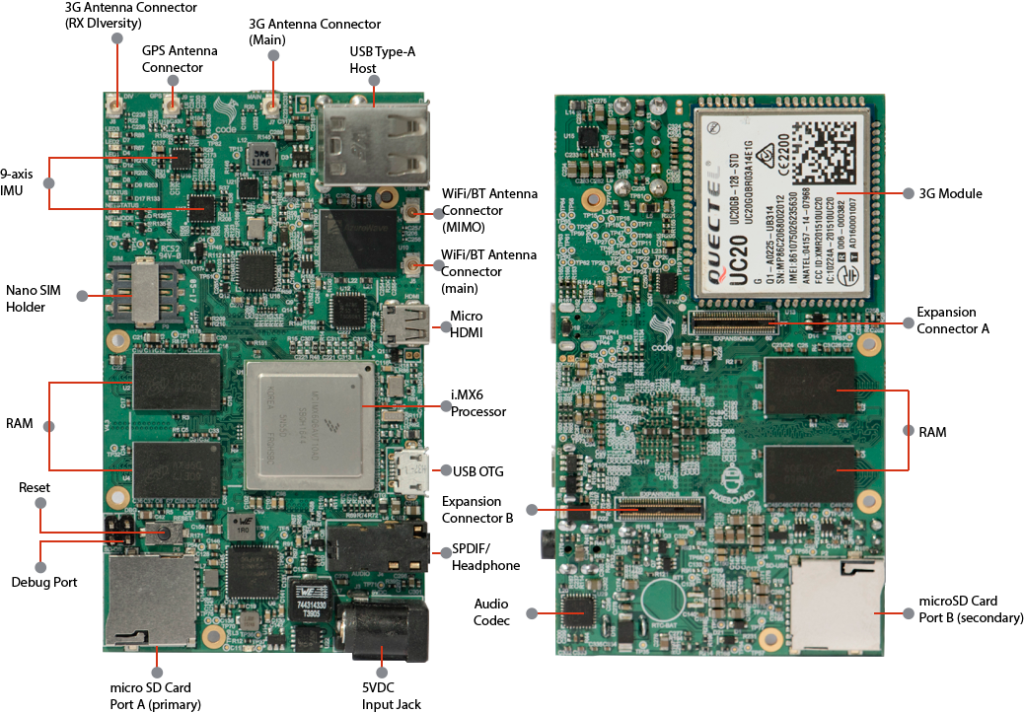 H/F and Code and Modules invite you to join us at HardwareCon
Our friends at Hardware Massive have officially announced their 2-day hardware innovation conference HardwareCon.
Date: Thursday, April 19th – Friday April 20th, 2018
Location: San Jose Convention Center, San Jose, CA
HardwareCon will showcase the best hardware innovations and most influential players in the hardware ecosystem from around the globe to the San Francisco Bay Area to "Get Deals Done." The conference boasts two full days of keynotes including Allan Alcorn and SC Moatti, main stage panels and breakout sessions, plus a newly added IoT Summit, presented by Parks Associates. Check out our full agenda and amazing lineup of speakers.
Over two days you'll get actionable advice on how to build, grow and finance a successful business and learn about emerging industry business opportunities. HardwareCon is the new central meeting place that brings together the global community of hardware thought leaders, investors, entrepreneurs and innovators for two days to "Get Deals Done." VCs from Silicon Valley, hardware industry leaders, entrepreneurs, and corporate strategists will take the stage to give insightful panel discussions around new hardware as a service models, AI, robotics, blockchain for hardware, health and wellness, as well as realties around IoT platforms.

Whether you are an early stage startup looking for answers, a service provider looking to meet your next client, or an investor looking for your next deal, HardwareCon is the premier venue to Get Deals Done in 2018.
Use the special link below to take an additional 15% off your already discounted Insider Rate just for being a friend of HardwareCon! Don't miss out as our Insider Rate pricing ends on March 30th.
Get your Insider Rate ticket here: https://www.hardwarecon.com/page/1310943/register?promo=HFX
About Code and Modules
Pixieboard is a single-board computer based on the NXP® i.MX6 application processor. Pixieboard's feature set accelerates product design for a broad range of demanding, industrial-strength applications. It includes 4GB RAM, powerful wireless – 4G/3G cellular, WiFi ac MIMO and Bluetooth 4.2 in all versions – and a processor with an extended operating temperature range of -40°F up to 257 °F. Pixieboard is also FCC certified, and is ready to enable connected solutions which allow a fast time to market. All this is delivered in a form factor small enough to hold in the palm of your hand. It has been exhaustively tested and is industry ready. Pixieboard saves about 10 months in development time, allowing your team to stay focused on the core features of your proprietary solution. Visit us at www.HardwareCon.com or learn more at www.codeandmodules.com
About Hackers/Founders
Making founders' lives better in Silicon Valley and around the world. During the past decade, Hackers/Founders (H/F) evolved from a Silicon Valley-based meetup into the company that strives to make the Silicon Valley accessible to founders around the world. H/F now has 300,000 members in nearly 50 countries who get together to compare notes, network, and connect with service providers. H/F's team has grown to a substantial full-time team of analysts, biz dev consultants and financiers who provide customized consulting to portfolio companies. Over the past five years, 55 companies have joined the H/F portfolio program, which is called the Co-op. In that time, there have been 8 successful exits with one company, Tripping, receiving an additional $52 Million in funding and reaching $400 Million in sales.  For the past five years, the H/F funds have produced 30% ROI year after year for accredited investors. Currently Jonathan Nelson and his team have launched HACK Fund, an ETF mutual fund, which accepts Cash or ETH tokens for participation by accredited investors in the US and other investors in those countries where it is permissible by law.   www.hf.cx    hack.hf.cx
About HardwareCon
HardwareCon is your opportunity to learn about the latest technology and business trends in AI, Machine Learning, Robotics, IoT, Blockchain, Product Design and more. Attendees will hear from leading Fortune 500 hardware brands such as Google, ANSYS and Dragon Innovation, connect & collaborate top investors, and interact with the most promising startup companies from across the global hardware ecosystem.