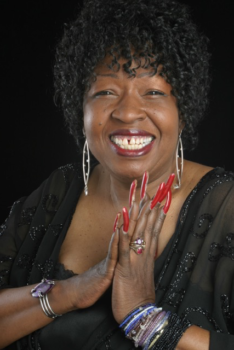 Faye Carol is one of the most amazing ladies you will ever meet. She is grace personified. She electrifies the room with her presence. When she walks into a place you feel that you are in the presence of greatness. She is quiet and humble yet, she has an amazing way to uplift people's spirit. Soul music in the Bay Area would not be the same without her.
Tomorrow, Thursday October 11, 2018, she will be performing in Mill Valley at the Mill Valley film festival. This is a "can't miss event". Although you may want to check to make sure you still can get tickets. She will be performing at the Sweet Water Music Hall.
Another way to experience her is to take her 4 week music lesson. They are a Bay Area treat not just for people who want to learn how to perform in front of crowds, but also for those who want to sound great at a wedding, bar mitzvah, or at the next family gathering. It is also wonderful for people who enjoy learning about music. Ms. Faye Carol has encyclopedic knowledge about American music. She leads with grace, knowledge and soul.
Fun Fact: March 13, 2018 was declared "Faye Carol Day" by the city of Berkeley.

Faye Carol & Her Quartet – Willow Weep For Me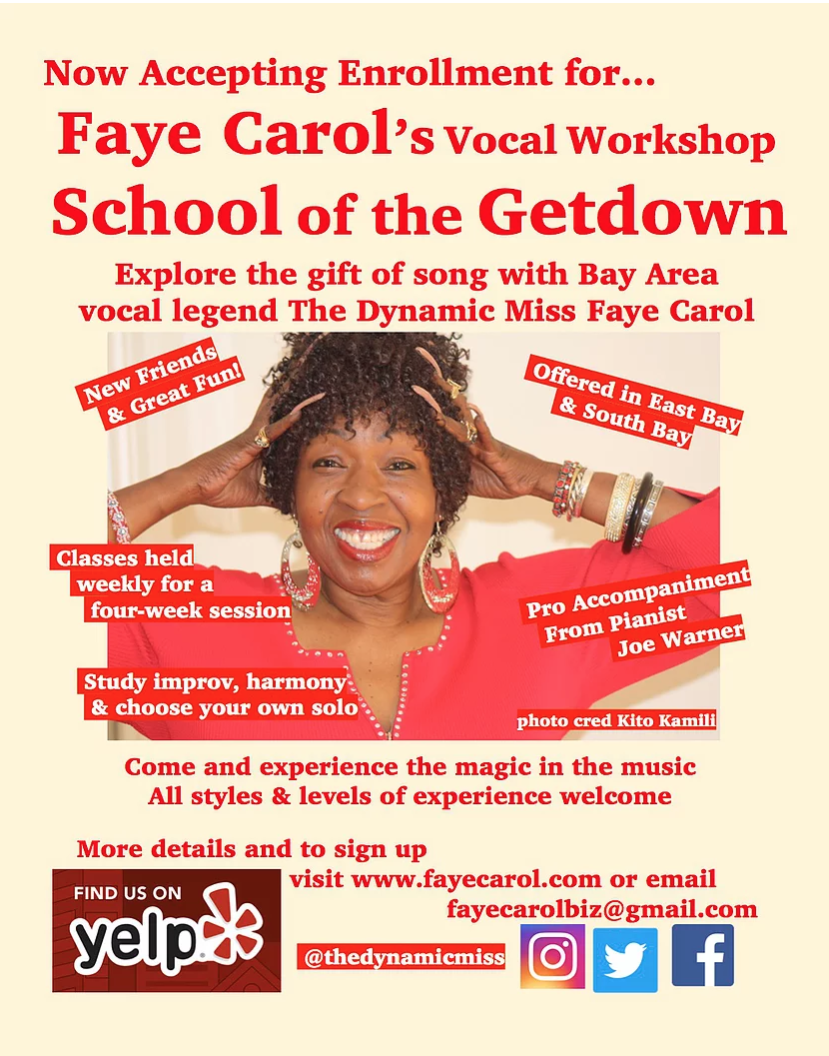 Do yourself a favor and find a way to meet, hear and experience this "Living Legend." You will be glad you did. To learn more visit her websites at: www.fayecarol.com