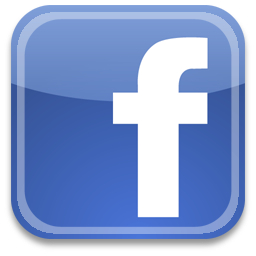 Facebook in their media relations page claimed this:
"Over the past few months, we have taken action against fake accounts in France, Germany, and other countries, and we recently stated that we will no longer allow Pages that repeatedly share false news to advertise on Facebook."
I rejoice since I think at last the manipulations of nefarious activities manipulating the public, whether it is Russians getting conservatives hyped up into a mob mentality against the LGBT community, or having an unqualified real estate maven,  who seemed surprised  that he was chosen to be president, or providing a platform for hate speech for German Nazi's, which happened to be against the law.
I followed the development of the extreme right groups who are often sponsored and supported by Russia – take hold in Western Europe and I was surprised since it used to be against the law to even whisper the word "Nazi"  in Germany.   The punishment in the 1980s was severe – over $1000 in fines or 2 weeks in prison.
How the world has changed since the Reagan era when we become "one world."  Germans seem to have forgotten their history and now Neo Nazis are running around demonstrating and promoting their hate freely in public, protected by the free speech laws.  Erdogan's dictator supporting Turkish soldiers are running around Germany turning in ex-soldiers, if they practice German free speech, and Erdogan tried to shut up a, perhaps a bit tasteless, German comedian.  He launched lawsuits in Germany, the Netherlands, and Switzerlands.  Only in Germany he received an audience by politicians who pushed for silencing their own citizens in support of the dictator.
Facebook and Twitter helped these trends, there is no doubt about it.  No matter how much they wanted to deny it or ignore it initially.  They forbade pictures of classic Greek statues and paintings from the Renaissance if they offended some religious desire – but hate speech,  even illegal hate speech was entirely ok to them.  We now know that it was because they made good money with it.  The bot factories paid precious advertising dollars.  Art lovers who shared a beautiful Botticelli painting could not compete with the foreign dictators' budgets. People who portrayed rape scenes were okay, women's nipples were not.  When questioned in Germany, they arrogantly proclaimed that the Facebook police were run out of India, thus not subject to German law. Only when Merkel got so frustrated by the public furor that she promised to shut the site down altogether,  was she able to get Zuckerberg's attention.
Now in Germany they are working on a "Facebook-Gesetz" – a law that is targeting social media companies. the law is meant to stop social media companies from spreading illegal hate speech.  The German press is concerned that while there is an attempt to create such a law, it is far from certain that there will be such a law. Political infighting points that in Germany freedom of speech and the fight against hate speech vs. mob rule attitudes are literally at odds.
While politicians are discussing the pros and cons of the formulation it is up to Facebook to keep order "voluntarily."  In German fashion, they don't seem to care if they tacitly allow hate speech free reign while they fight about the way the law is worded.
Thankfully, there definitely have been some improvements as the top management of Facebook finally is starting to become aware that they may be destroying Western Civilization by allowing "free speech" to extremists, while being responsive to complaints by extremists whose goal is quite literally to abolish the Freedoms of  Western Culture as we know it.
Facebook informs us:  "We are also experimenting with changes to help us more efficiently detect and stop inauthentic accounts at the time they are being created."  
Hopefully this is a priority and completed before the next elections.  Trump fans are right that Western Civilization is under attack, mostly by ourselves.  Business leaders will ultimately decide whether democracy will survive. Business leaders are pro democracy and those who are against democracy will decide our future as they deploy artificial intelligence who write programs which determine how we will be able perceive our world now and in the future.