We believe in the American philosophy that free markets help each person rise to the best possible economic achievement for themselves. We are all in favor of a thriving economy.
The economy is thriving particularly well for the top 25% of the American population. Around the world poverty is at a 100-year low. According to Politifacts.com who compared World Bank statistics and other studies: "By World Bank figures, Smith actually understated the reduction. We've cut extreme poverty by 58 percent using the 2008 definition of extreme poverty, and 74.1 percent by the 2015 definition."
Many business leaders plan to stay with a company only for a few years and therefore the long term stability of their companies is less important than the managers ability to cash out. If the economy shrinks, employees are upset, the companies are vulnerable to foreign or even domestic competition, it does not affect the manager personally as quickly, as it affects the rest of the economy.
Why might we encourage business leaders to watch the American, European, and Japanese middle-class standards of living? After all ever more people from the upper middle class are thriving. There are 7.1 million households in this country that have investable assets of $1 million or more. So why be concerned about the middle and lower-income brackets of the middle class?
What does income inequality even mean?
A recent study by the Fed reported in the Wall Street Journal stated that 25% of working individuals say they have no retirement savings at all, and 44% worried that their saving isn't on track. Among younger workers, aged 18 to 29, 42% have nothing set aside, and only 26% believe they are adequately prepared for retirement. Even more disturbing 40% of Americans said they don't have enough cash on hand to cover an unexpected $400 expense and 17% reported they did not have sufficient funds to meet their current obligations. This indicates that 57% lived either beyond their means or they did not earn enough. With the unemployment rate solidly below 4% it is most likely the later.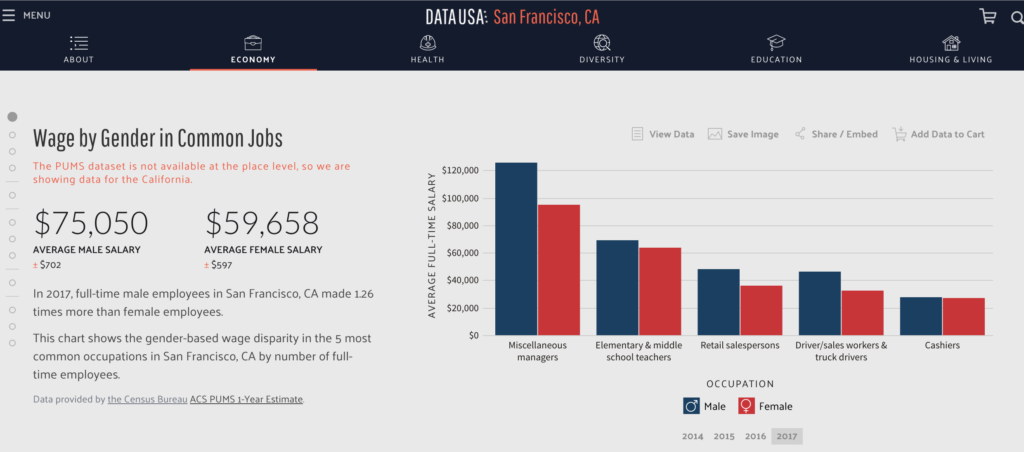 San Francisco has the highest median income in the country. It is reportedly at $110,816. This sounds great until you realize that how many people are not participating in driving the median income up to these wonderful levels, however they still have to pay the same for housing. The average cost for a 1-bed room apartment is $3,391.12 per month and naturally the rent or mortage for a dwelling fit for a family is even more. This spells trouble for employees who are not in managerial positions, particularly since Numbeo suggests that it takes $4,106.34 for living expenses for a family with 4 members before the rent. Add some student loan payments, the need to save money to take care of their kids the dream of maybe buying a house and it starts to look dismal for those who earn their living as teachers, truck drivers or service personal. This is when reality shows that a shrinking middle and lower-part of the middle class indeed will not foster the consumerism that Westerners have enjoyed for the past 70 years.
When the US economy is turned and/or allowed to be turned into a "third world economy," the US will become a third world country.
7.1 Millions of extremely wealthy end up living in a country surrounded by 315.9 Million people, some of whom can't afford to save $400 for their next emergency. Currently more than 50% of the US population earns less than $50,000. In many cases much less 20.3% of US households or every 5th household earned less than $25K per per year. For millennials the outlook explains why they prefer experiences instead of accumulating products. 58% of 35-yr-olds earn less than $50,000 per year and 81% of 25-yr-olds earn less than $50,000 per year. They barely can afford rent. Yes, many move to places that have more affordable homes, however their salaries may drop drop relative to the price of housing.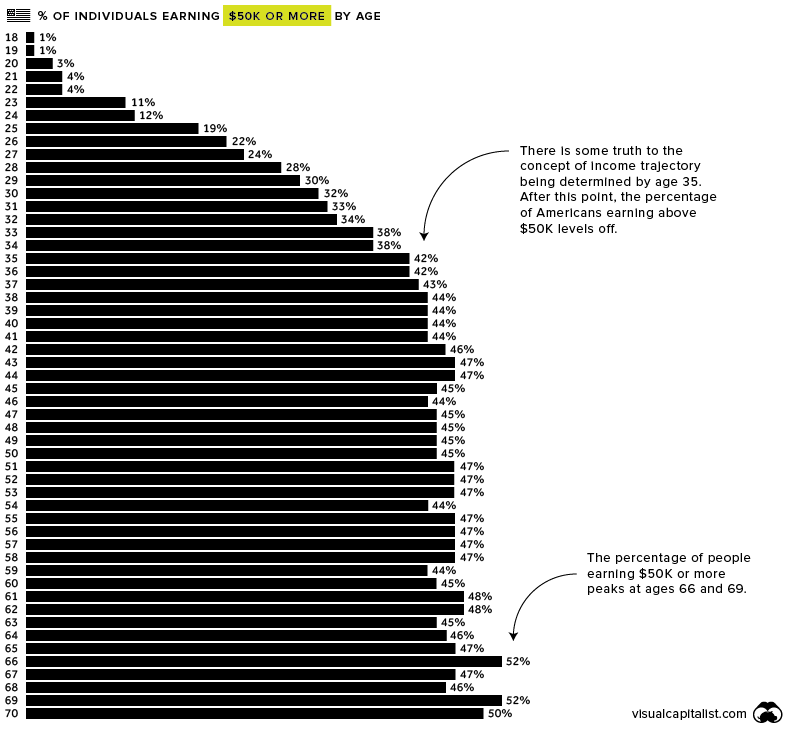 Yes, there are a few "Unicorns," companies that make more money than ever. Apple is slated to become the first $1 Trillion dollar company. However the US economy is reliant on small businesses. There are 28,000,000 small businesses in the US and only 18,500 large companies. One half of the US economy is based on and relies on small business. Small businesses are the first to suffer when the middle class erodes. In the 70s 1 out of 5 small businesses folded in the first year. Today 50% of small businesses fail often due to lack of earnings. When the expendable income for so many Americans gets eroded due to the lack of "living wages" the US will turn into a third-world country. Currently in San Francisco and Marin County 1 in 5 is in need of food assistance, and 1 in 4 is at risk of going hungry, according to the San Francisco Foodbank. California is the tenth most affluent State in the US with the nearly 900,000 millionnaires.
While business leaders are not immediately and personally affected by the ever lower standard of living of 70% of Americans, shrinking Americans expendable income to Zero is not healthy for the overall economy, as sales for anything that is not a necessity will suffer and this is already happening. Retail is down, housing size is shrinking , large houses stay unoccupied due to the fact that more than 1/2 of households can't afford the mortgages.
Deloitte just releases their 2019 report is based on the views of 13,416 millennials questioned across 42 countries and 3,009 Gen Zs from 10 countries. While this does not provide a statistically correct sample for each country, it does give us a bit of an idea that could be considered a possible trend. The news is somewhat positive. 60% of the Millennials surveyed were confident that they could reach their own goals if they applied themselves. This could mean they are optimistic, or it could mean that they blame themselves for not being as successful as they wished they were.
Board of Directors may do well to start thinking a bit longer term. If a company doesn't have a long range vision like most Chinese and European companies do, the US economy may be structurally damaged in ways that will affect its investors and business leaders.
Fortunately there are great examples of how communities can come together to make sure all the boats are lifted. Check out the articles about how Oakland, a city that was beleaguered by inequality problems, pulled together to lift the city out of poverty. It takes vision and it takes the will of those who have the power to effect change.