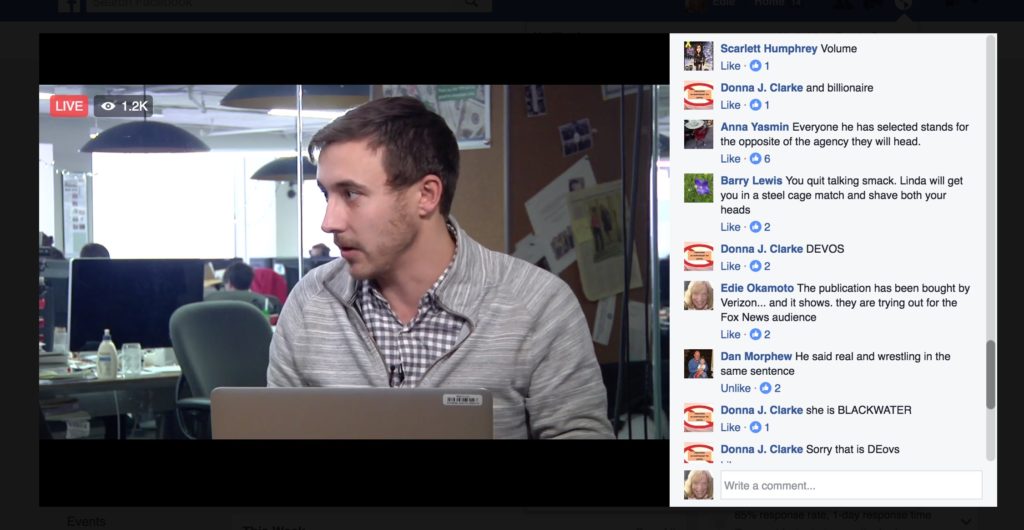 Huffington Post under Verizon Board's management now targets media toward Fox News Audiences
Today the Huffington Post had a live Facebook interview with Linda McMahon of Worldwide Wrestling Fame.  It seems confusing to people who used to think that the Huffington Post was a "liberal" media that reported on culture and politics.  It greatly delighted the new audiences of "Winners who are making America Great Again" through their vote for the Trump administration. This pivot toward the middle class and investors and the Democratic Party mistakenly calls the working class is understandable when you read AOL's mission.  Code the company is all about code – measuring audiences, gaining audiences, redirecting audiences and undoubtedly listening in to audiences every move.  The CEO of Verizon was in charge of NSA's largest listening program. Naturally, the number of people must expand, and the editorial has to be low brow indeed.
But why is that confusing?  If you keep up with the news, AOL purchased the Huffington Post years ago for $350,000,000 dollars.  Currently AOL serves 500,000,000 people globally.  AOL's  mission, according to their website, is:
"We live in a time when culture defines code and code defines culture. Code is about the evolution of technology, the natural force of human ingenuity that moves culture forward. Culture is about the content experiences that make technology meaningful, enhancing our lives both online and off.  Culture + Code is our North Star — the philosophy that guides the way we organize, run and grow our business."
AOL has always been part of the world in which ethics don't necessarily mean as much as earnings.  AOL started as a services provider that overcharged people. They still owe me close to $700 that were deducted from my Bank Account automatically.  I only could stop the monthly theft them by closing the Bank Account, back in 1996.
Then later they fancied themselves a "Unicorn" and "bought Time Inc." during a time when every other media company paid millions for small tech companies, like AOL.  AOL purchased Time Inc. for $162 Billion, but allowed them to keep their name and their board of directors, and most of their managers. Only one of my very good techie media friends and I thought it was funny when they fell for that brilliant Time Inc. move. Most people were very impressed.  Needless to say, my funny friend and I, thought it was equally funny when AOL was spun out again from the company they had "bought."
Their first success was more a matter of being at the right place at the right time and squeezing money out of their customers with vastly overpriced product offerings and illegally taking money that was not theirs. I still want my close to $700 dollars back, that AOL deducted from my bank account for several months after I cancelled their overpriced service.
After they were spun out from Time Inc. they went through a lot of reiterations and finally were led by a very good CEO, Tim Armstrong. Before joining the "Cable Business and Telecom" Industry he used to be a formidable media / new media guy.  Tim spent almost a decade at Google, where he served as President of Google's Americas Operations and Senior Vice President of Google Inc. as well as serving on the company's global operating committee. Tim started in his career by co-founding a newspaper in Boston, MA before moving into the Internet industry, where he has worked as a team member, investor or co-founder at many companies, including Starwave (sold to Disney / ESPN / ABC Internet Ventures), Snowball (IPO), Associated Content (sold to Yahoo), and Patch (sold to AOL). Tim has also been an active investor in the start-up community, both on and offline.
Tim Armstrong is smart, hard-working and has vision.  Living in the world where he is undoubtedly in a bit of a creative straight jacket, reporting to military, telecom and "healthcare" executives must be hard sometimes. He is channeling his "good man" energies by supporting an amazing amount of causes. He works with a Charter school, the United States Olympic & Paralympic Foundation, IAB Education Foundation, and more. Tim was honored by the Ad Council with their 60th Annual Public Service Award in 2013. The past few years must have challenged him, despite the amazing financial success he brought to his investors.  Buy-outs are always challenging.
He reported to a board that consisted a few old media execs and large corporate advertisers (Knight Ridder and PepsiCo, etc.) and of Eve Burton, a lawyer who grew her chops at Hearst Corporations and perhaps more importantly at a legal firm called Weil, which has extensive experience working with international media and entertainment companies and investors in transactions as diverse as mergers and acquisitions and related financings, cross-border transactions, spin-offs, IPOs, intellectual property licensing and counseling, royalty, debt and equity offerings, and restructurings. Their experience encompasses all areas of global media, publishing and telecommunications in matters of industry-wide significance. Their media and entertainment transactional practice involves particularly close collaboration among our M&A and Private Equity, Capital Markets and Technology & IP Transactions practices.
Essentially Weil attorneys are a team of globally connected mercenaries who wrote the book on Restructuring, Chapter 11, Buy Outs, with an army 1100 lawyers strong and an alumni group that stretches into 150 government agencies, financial sector, etc.  Weil is an amazingly knowledgeable firm that helps private equity investors make the most of their money and assists families keep their money while dancing knowledgeably around the laws, often having their Alumni's create the laws.  Ms. Burton surely had a lot to do with the sale to Verizon since Weil advised Verizon on the $4.4 billion dollar buy-out.  What ana amazing return of investment.  Under Tim Armstrong's leadership AOL grew quite a bit. Weil also has a prominent white-collar defense unit.
In 2012 the rest of the board of AOL consisted of actual media executives and officers in large corporations who were typically very large advertisers. Now he reports to a telecom based intelligence firm.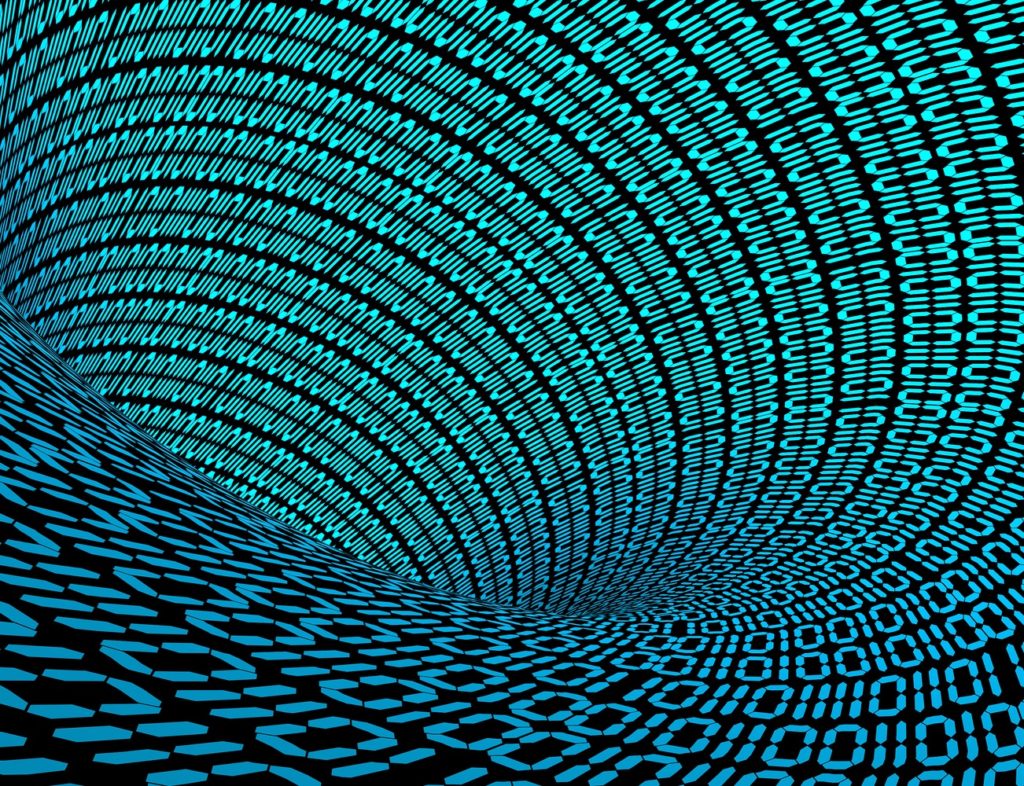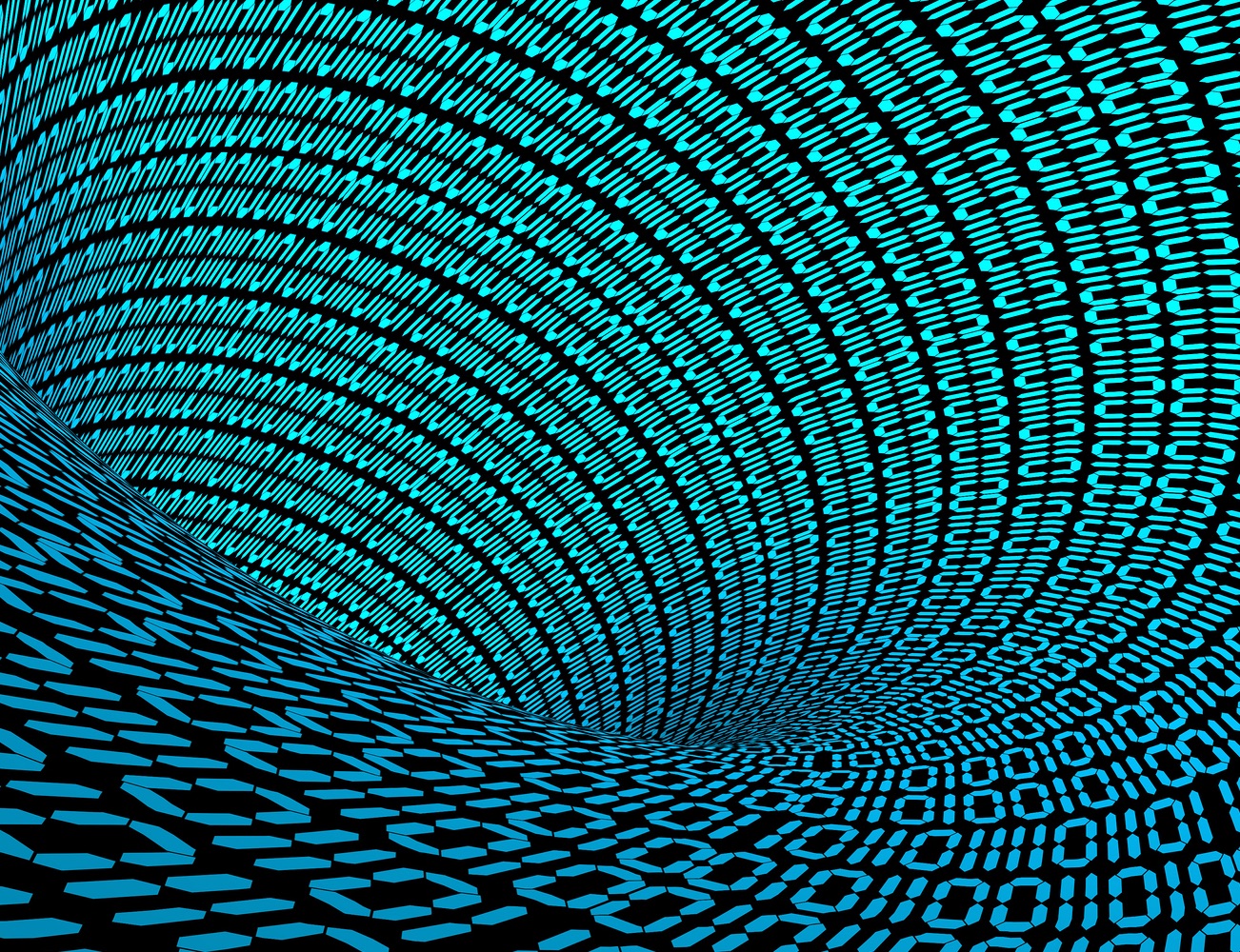 Verizon is run by an ex Naval Officer, Lowell C. McAdam, who most likely oversaw the creation of one of the most in-depth surveillance program for the NSA, initially at Pacific Telesis under the Bush Administration, and eventually via AirTouch, under the Obama Administration.   Other members of the board include:
Karl-Ludwig Kley, a German Industrialist, who held leading positions at Merck, E-On, Deutsche Bank, Bertelsmann, and now Lufthansa.  Martha Francis Keeth, an attorney who was previously employed as Independent Director by Peabody Energy Corp., Executive Vice President-Chemicals by Royal Dutch Shell Plc, President & Chief Executive Officer by Shell Chemicals Ltd., President & Chief Executive Officer by Shell Chemicals LP, and Chief Accounting Officer & Controller by Mobil Corp.
Shelley Archambeau is Chief Executive Officer of MetricStream, Inc., a leading provider of governance, risk, compliance and quality management solutions to corporations across diverse industries.  Prior to joining MetricStream in 2002, Ms. Archambeau served as Chief Marketing Officer and Executive Vice President of Sales for Loudcloud, Inc., Blockbuster, and IBM. Interestingly Loudcloud is told to have been the server provider for the initial NSA surveillance program.
Mr. Mark Bertolini is Chairman and Chief Executive Officer of Aetna Inc., a Fortune 100 diversified healthcare benefits company.  Prior to assuming the role of Aetna's CEO in 2010 and Chairman in 2011, Mr. Bertolini served as President from 2007, responsible for all of Aetna's businesses and operations across the company's range of healthcare products and related services, and as Executive Vice President and head of Aetna's regional businesses before that.  He joined Aetna in 2003 as head of Aetna's Specialty Products after holding executive positions at Cigna, NYLCare Health Plans and SelectCare, Inc.
Mr. Carrión has served for over 20 years as Chairman and Chief Executive Officer of Popular, Inc., a diversified bank holding company. He also served as a director of NYNEX Corporation, one of Verizon's predecessor companies, from 1995 to 1997.  Mr. Carrión provides our Board with financial, operational and strategic expertise developed during his long tenure as Chairman and CEO of Popular, Inc. This experience, combined with his board service at the Federal Reserve Bank of New York from 2008 to 2016, also provides our Board with deep risk management expertise.
Verizon's Executives are teaming with members of GSMA an organization that specializes in "intelligence" gathered about Mobile Customers around the globe.  Data Driven content will play a relatively minor part of the new Bot, AI, and machine learning world. From now on AOL will be all about the Code that holds, influences and tracks a global audience – legally.
So good-bye Huffington Post,and hello "Brave New World" Aldous Huxley Style.