Brandi Carlile has a most amazing voice with perfect elocution. Her voice is beautiful and haunting. It stays with you after you heard it. A bit of a siren call like Joan Baez. You can't unhear their voices. Once you did you know that voice.
Another way that Brandi is impactful like Joan Baez use to be is that she sings ballads that actually talk about things that we care about. Feelings and issues. Relationships gone wrong and the feelings we may experience as we work them out.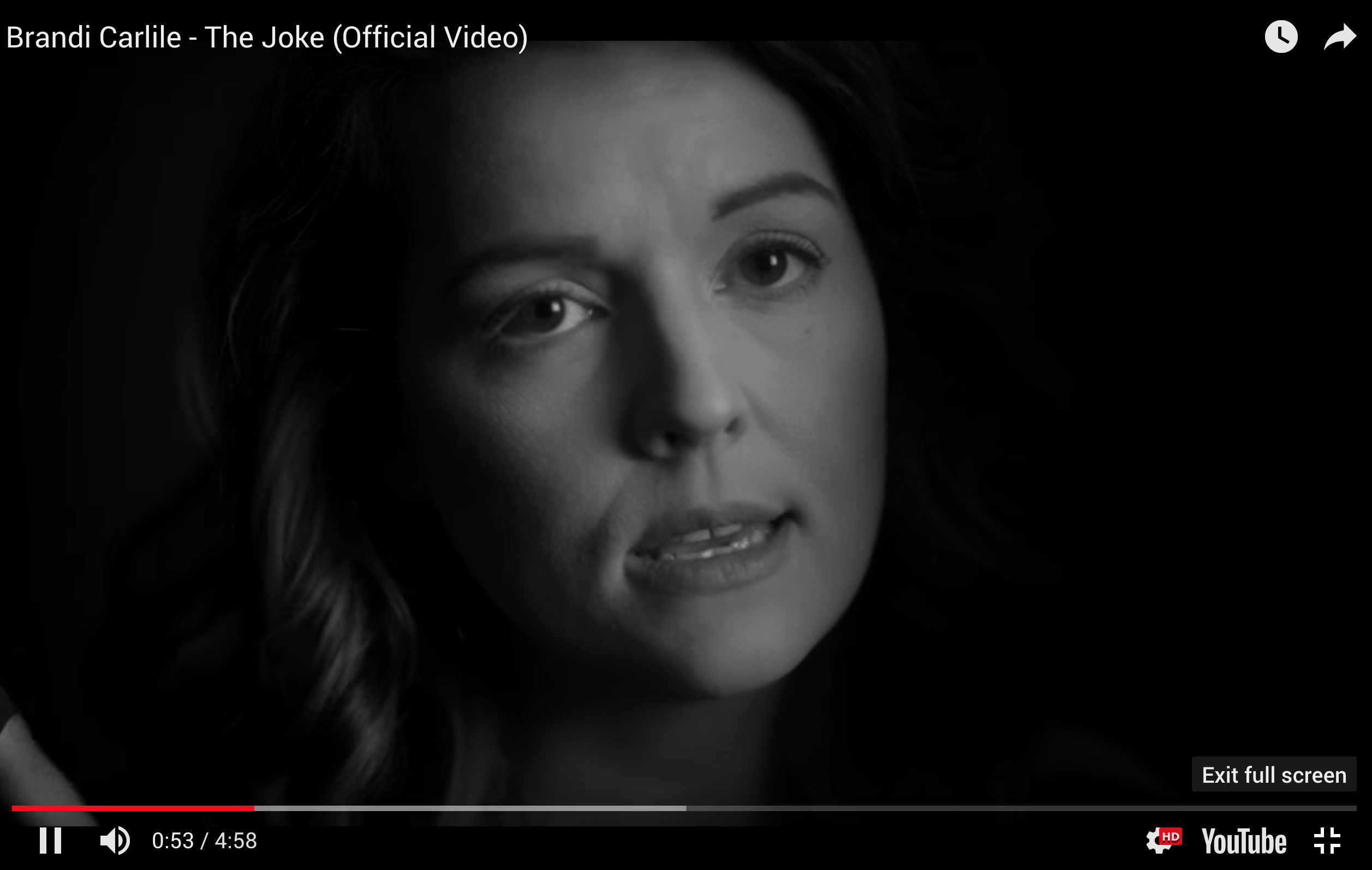 "By the way, I forgive you." is related to a friend of Brandi's who committed suicide when they were in High School. "Hold out your hand" is about gun violence. Brandi supports the effort by Seattle school children who don't want to get shot. The students behind "March For Our Lives" in Seattle made a video and Brandi decided to support their effort with her song "Hold out your Hand."
On facebook Brandi exclaims:
"These young people are asking for a change – are you listening?
Responsible gun laws are on a spectrum and as much as we'd like it to be, it isn't black and white. Some of these kids hunt with their parents, some of them are enlisting into service and will carry a weapon in defense of your way of life. Don't make the mistake of broad brushing what they're asking for.
We can't allow ourselves to be divided and conquered any longer by organizations that profit from our division. There can be and there IS a way that we can create change from the center of the debate."
A singer songwriter activist who is also amazingly talented like Brandi, doesn't come along very often.  Let's support her by purchasing her new album.
http://bytheway.brandicarlile.com/
Or, even better go see her live.  It surely will be an experience that stays with you. You can catch her at the Mondavi Winery in Napa, CA on July 14th, and at the Mountain Winery in Saratoga, CA on August 22nd, 2018.   She is actively touring the entire country.  Check her website for dates near you.
You may also enjoy her YouTube channel.  Or say hello to her on facebook.