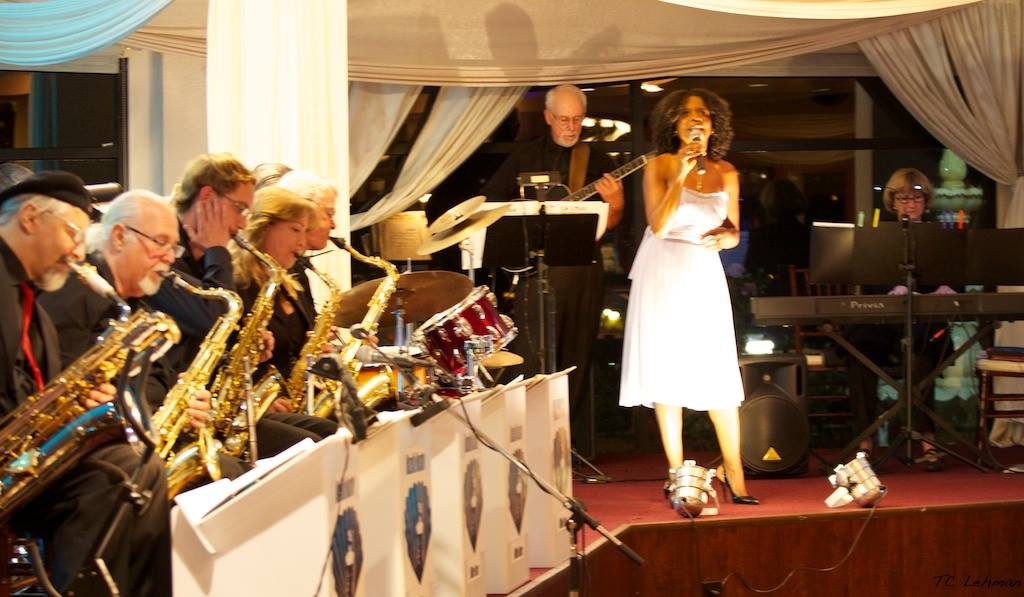 Born in the southern state of North Carolina, Mazella started playing piano as a natural gift for her youth choir at the local Baptist church she attended, until leaving North Carolina for a tour with the U.S. Army, Germany in 1977.
Returning to the U. S. in 1980, Mazella appeared in the Fort Hood production of "Purlie Victorious".. At the close of the show, Mazella took on a dare to run for the title of "Ms. Fort Hood", the largest military installation in the free world, where she won the talent competition and was crowned both "Ms. Fort Hood" and "Ms. Congeniality". Mazella soon after moved to Houston, TX where she rediscovered her love and voice for singing.
During her tenure in Houston, Mazella sang on the worship team for churches such as; Lakewood, The Light Christian Center and New Covenant Praise. Also during this time, Mazella developed, initiated and launched a music movement called "music therapy" in the Christ-Centered nationally known in-hospital therapy program called, RAPHA. Mazella managed 32 teams of musicians who held weekly music therapy sessions in several different hospitals throughout the Houston area Moving to Southern California in the early nineties, Mazella was given the opportunity to further develop her program in various treatment centers in the Los Angles and Burbank areas.
Mazella wrote and produced her first EP album called "Windows of the Soul" released in the summer of 1999, with the popular tune "Let's Talk About Life" and the powerful tune, "Potter and the Clay". The project has six tunes all written by Mazella, and one co-written with, Jimmy Zeigler (Bill and Ted's Excellent Adventures).
Later that same year, Mazella returned to the studio co-producing with Larry Allen, (Stevie Wonder, Ricky Grundy, Ming Freeman, Doug Grisby, Tina Marie), to write and produce 6 more tunes for her next project, "The Fire of Life Itself", released in the fall of 2000. Mazella toured Europe that same year, performing concerts in France and Belgium.
In the spring of the following year, Mazella recorded a live version of "The Fire of Life Itself with musicians, Dale Ockerman-on keys, (Doobie Brother's), Tyran Porter, on bass (Doobie Brother's), Donnie Balwdin on drums (Jefferson Starship), Johnny Gunn on guitar (Eddie Money), Rock Hendricks on horns, and various other talented music friends.
In 2007, Mazella launched "The Black Pearl Project", along with Larrie Ray Noble, Sr., and for the next 7 years booked and performed an average of 150 gigs per year in the San Francisco Bay and surrounding areas. Performing at such venue as, "Biscuit and Blues, Carnelian Room, Presidio Golf Club, Piedmont Community Church, Lake Merritt Hotel, Scottish Rite Center, Oakland City of San Ramon, City of San Francisco as well as numerous fine dining restaurants.
Mazella has performed with Lou Rawls, Danced with "Prince", Contra Costa Jazz Band, the Contra Costa Chamber Orchestra, with "Soundwave", the Bob Enos (Julliard, Stan Kenton).
Mazella and her "World Class Pearl Big Band is currently performing at The California Theater in Pittsburg, California and other Bay Area theaters and venues.  Keep up to date on her amazing musical career on Facebook.