You are invited to join
Internationally Renowned Speaker, Jonathan Nelson, CEO, Hackers/Founders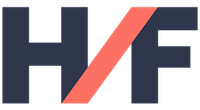 at the
GLOBAL BLOCKCHAIN FORUM 
April 2-3 – Santa Clara Convention Center
Blockchain is changing the world and this is the perfect opportunity to learn from the experts! Join us for Global Blockchain Forum April 2-3 at the Santa Clara Convention Center.
Theme: Tokenization of Enterprises & Transformation Across Industries
2 Days, 2000+ Attendees, 50+ Speakers, 500+ Companies, 100+ Partner
Our 50+ speakers include: Founders, Investors, VCs, Crypto Funds, ICO Startups, Business Executives & Entrepreneurs.
Keynote Speakers:
Tim Draper – Founder at Draper Associates, DFJ, Draper University
Michael Arrington – Founder at Arrington  XRP Capital / Crypto Fund
Edith Yeung – Partner at 500 Startups
Eric Ly – Founder & CEO at Hub, Co-Founder at LinkedIn
Vinny Lingham – Co-founder & CEO at Civic.com, Board Member at Bitcoin Foundation
Miko Matsumura – Founder Evercoin Exchange & ICO Advisor
Speakers and agenda at: https://gbforum.co/full-agenda-topics
Learn more about Hacker/Founders
Learn more about our HackFund